Lake Placid Airport offers pilots the opportunity to enjoy a unique winter vacation.
Here in Idaho, 2014–15 is the winter that wasn't. Most of our backcountry pilots didn't even bother putting skis on their planes this year—no snow. It seems the West's snow has all fallen in the Northeast this year. Now is a great time for a ski break and there's no better spot than Lake Placid. Skiers can get their fill, but there's lots more to do: Lake Placid hosted both the 1932 and 1980 Winter Olympic Games. The "Miracle on Ice," where the U.S. beat the U.S.S.R. in ice hockey, happened right here.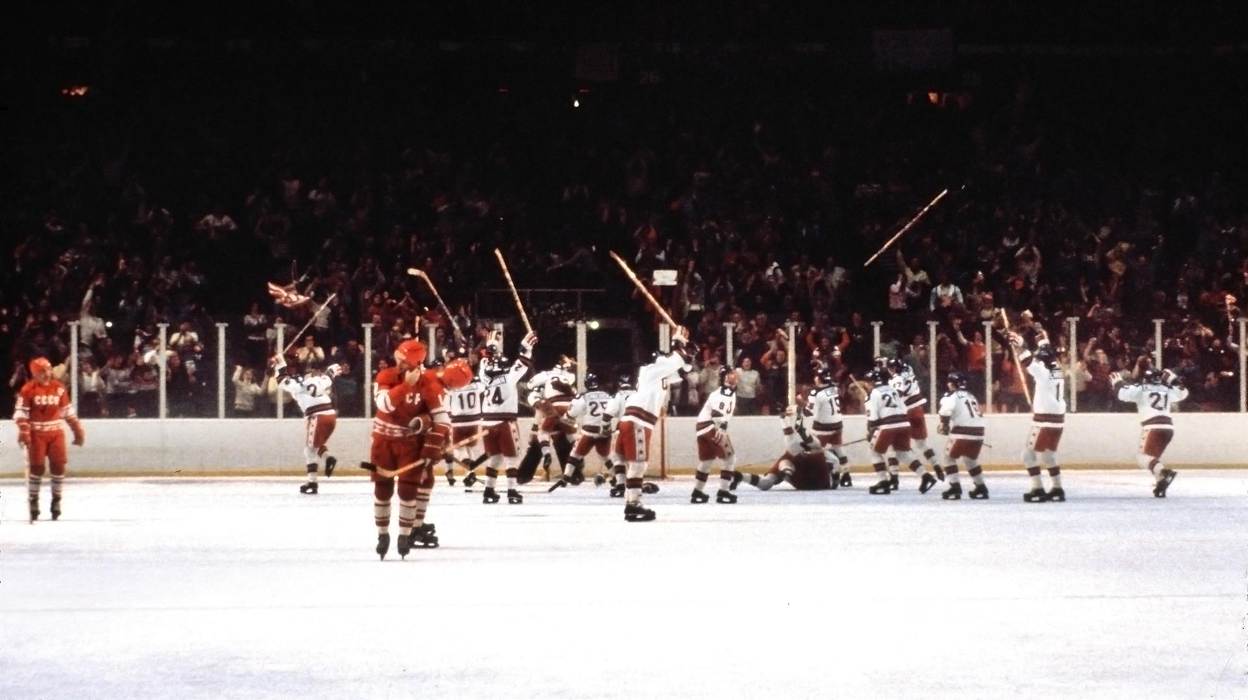 (Photo provided by: ORDA)
Eric Heiden, the phenomenal speed skater, became the first person ever to win five individual gold medals at a single Olympic Games that same Olympics. Visit Lake Placid and skate on the same rink where Heiden trained.
Go up to the top of the giant ski jump, look down, and imagine what it must be like to jump off. Have you ever watched bobsled or skeleton on TV during the Olympics and wondered what that might be like? You can try it yourself—right here!
Flying to Lake Placid Airport
You're headed out for an exciting vacation, but know that the excitement will begin even before you land. Lake Placid Airport (LKP) is in the Adirondack Mountains of northeastern New York. The mountains, so key to skiing and other winter events, will hide the airport from view when approaching from all directions except the west. The airport sits in a basin on the western foothills of Slideface Mountain. Although it has two published RNAV GPS approaches, IFR flight into Lake Placid isn't recommended unless you're very proficient. There is an alternate 13 nm northwest, with more benign terrain: Adirondack Regional Airport (SLK). So if the weather's not great, you can always divert there.
Deals on Hotels From our Sponsor:


Lake Placid's single Runway 14/32 is 4,196 x 60 feet and in good condition. The town operates the airport and usually plows the runway right away after it snows. Land on Runway 14 if winds and traffic allow. Landing on Runway 32 requires you to get very close to the terrain. This makes for a tendency to be high on approach, especially if you aren't used to it. Watch for trees even when landing on Runway 14.
Communications Summary
| | |
| --- | --- |
| CTAF | 122.80 |
| UNICOM | 122.80 |
| ATIS | N/A |
| CLEARANCE DELIVERY | N/A |
Terminal Procedures Summary
Approaches
Special Minimums
Closest Alternate Airports with Instrument Procedures
KSLK – Adirondack Regional – 14.7 nm NW from LKPKPBG – Plattsburgh International – 36.2 nm NE from LKPKPLB – Clinton Co – 36.4 nm NE from LKPK4B6 – Ticonderoga Municipal – 38.2 nm SE from LKPKBTV – Burlington International – 42.5 nm NE from LKPKMAL – Malone-Dufort – 44.6 nm NW from LKPKPTD – Potsdam Municipal/Damon Fld/ – 56.4 nm NW from LKP

KFSO – Franklin County State – 63.2 nm NE from LKP

KMSS – Massena International-Richards Field – 63.6 nm NW from LKP

KGFL – Floyd Bennett Memorial – 66.2 nm SE from LKP
Adirondack Car Rental is across the street from the airport will leave vehicle at the FBO with contract printed out, $40–$80 with 150 miles per day, Mon–Fri 9 a.m.–5 p.m., weekends by appointment, 518-523-9600, www.AdirondackCarRental.com Or, you can get a taxi into town for about $6; call Rick's Taxi, 518-523-4741.
Lake Placid and the Olympics
The Lake Placid area began to develop as a ski region in the early part of the 20th century, and the town was chosen to host the third modern Winter Olympics in 1932. Because this was during the height of the Great Depression, only 17 countries participated, and most of the athletes who competed were from the U.S. and Canada.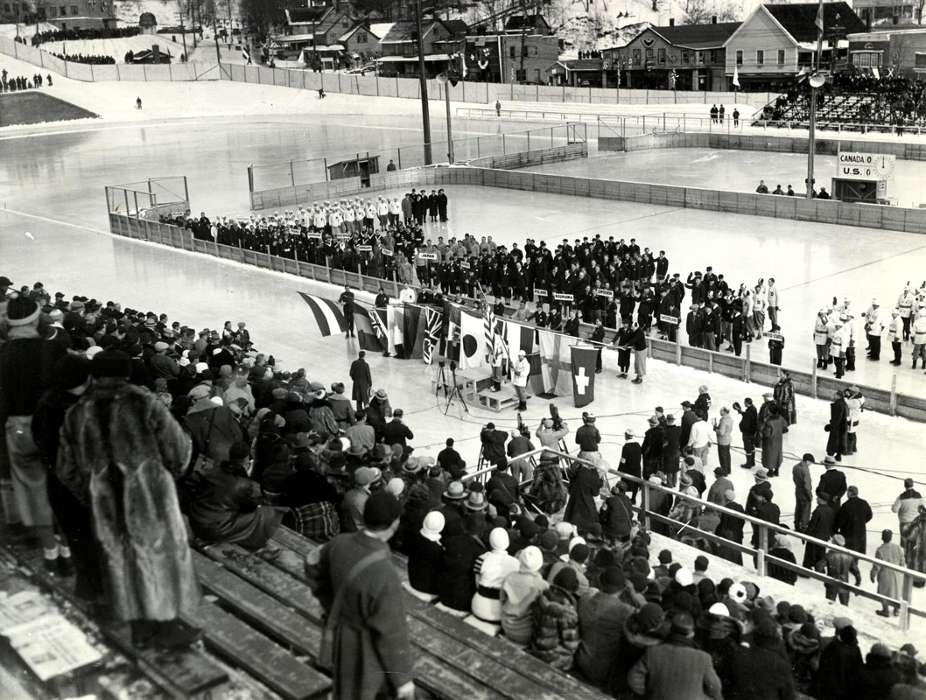 (Photo provided by: ORDA)
Lake Placid native Jack Shea won two gold medals in speed skating. Shea's son and grandson were also Olympians (with son Jim Shea Sr. taking part in Nordic Combined and Cross Country Skiing events in the 1964 Winter Olympics, and Grandson Jim Shea Jr. winning the gold in Men's Skeleton Sledding at the 2002 Winter Olympics), making the Sheas the first three-generation Olympic family in the history of the Olympics. The Norwegian figure skater Sonja Henie won her second gold medal at Lake Placid.
When the Olympic Games returned to Lake Placid in 1980, the Soviet Union had invaded Afghanistan. President Carter had already boycotted the Summer Olympics that year. Hungry for Olympic action, visitors nearly overran Lake Placid during the 1980 Games, and poor snowfalls forced organizers to use of artificial snow for the first time. Still, the accomplishments of speed skater Eric Heiden and the U.S. Men's Hockey Team stand among the greatest victories in American sports history.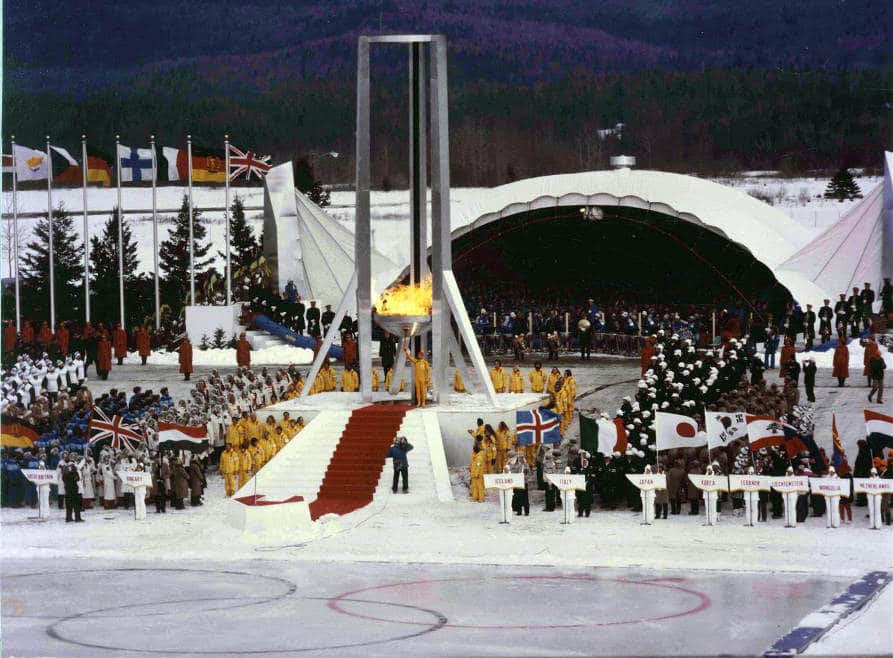 (Photo provided by: ORDA)
The village of Lake Placid is compact and easy to visit. Main Street winds past the western shore of Mirror Lake. The Olympic arenas from both the 1932 and 1980 Games are on the south end of Main Street, only 1 1/2 miles north of the airport. Some of the other sports complexes are scattered around the area. Whiteface ski mountain is about eight miles northeast of town, while the Olympic ski jumping and training complex is just south of the airport. The cross-country and bobsled courses are seven miles southeast of town.
Whiteface Mountain
Whiteface Mountain is the place for downhill skiing, with the longest vertical drop east of the Rockies: 3,166 feet. You'll find 87 runs for all skill levels, and some of them are exceptionally long. Lift tickets cost $40–$89, 6 and under free, 5021 Route 86, Wilmington, 518-946-2223, www.whiteface.com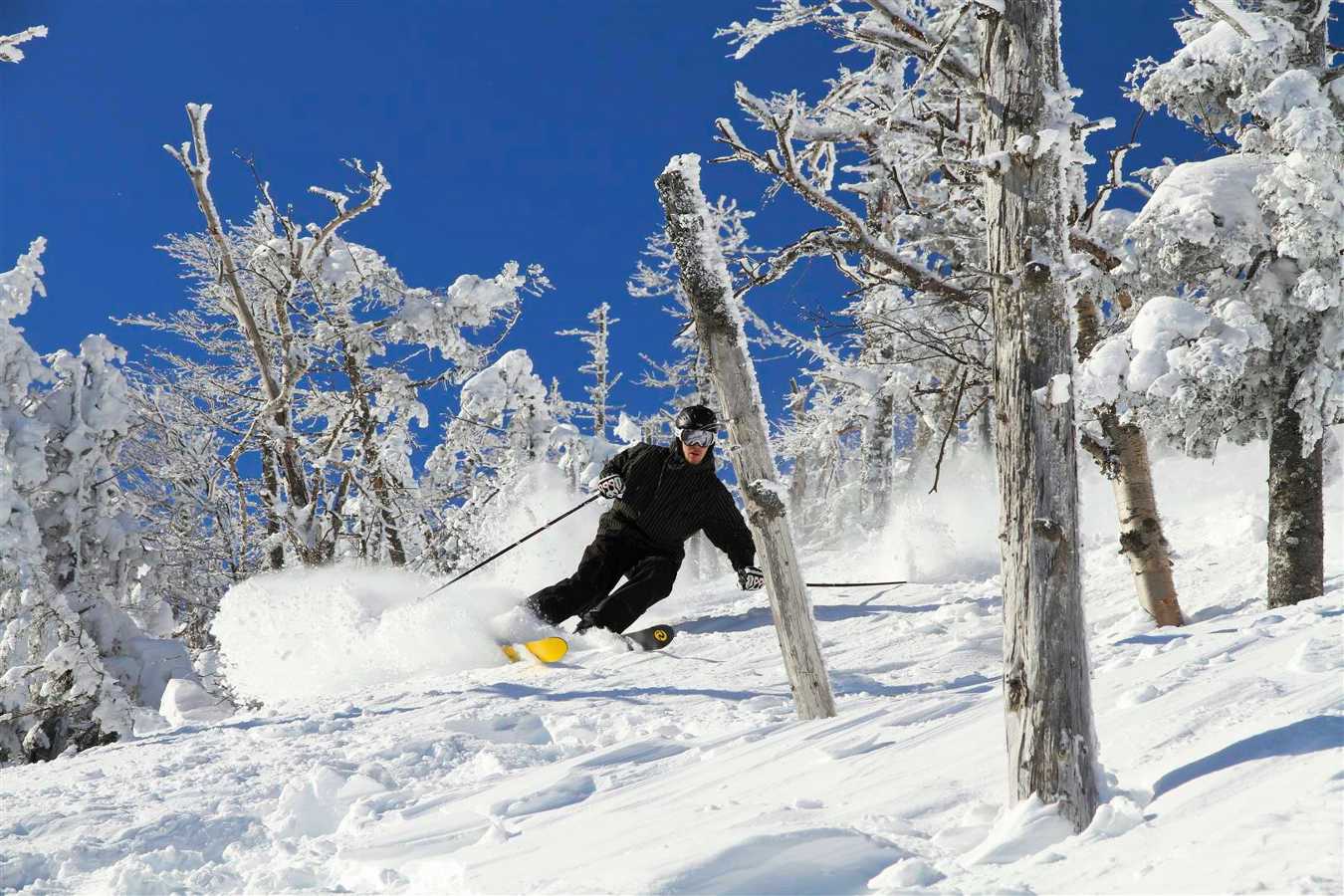 (Photo provided by: Dave Schmidt, ORDA)
Relive the spirit of the Olympics with an Olympic Sites Passport, which gives you free admission to many of the sites below. Available for $32, you can pick one up at the all Lake Placid Olympic site ticket offices. For more information on the attractions below, visit www.whiteface.com/facilities
You can see the huge Olympic Ski Jumping Complex from the airport. Visit the top of the K-120 meter (394 feet) tower for some amazing, and possibly terrifying, views. Young Olympic hopefuls still train here each winter. A chairlift and an elevator get you there, tour tickets $8–$16, open mid-Dec–mid-Mar 9 a.m.–4 p.m. (check calendar for availability), www.whiteface.com/activities/olympic-jumping-complex-tour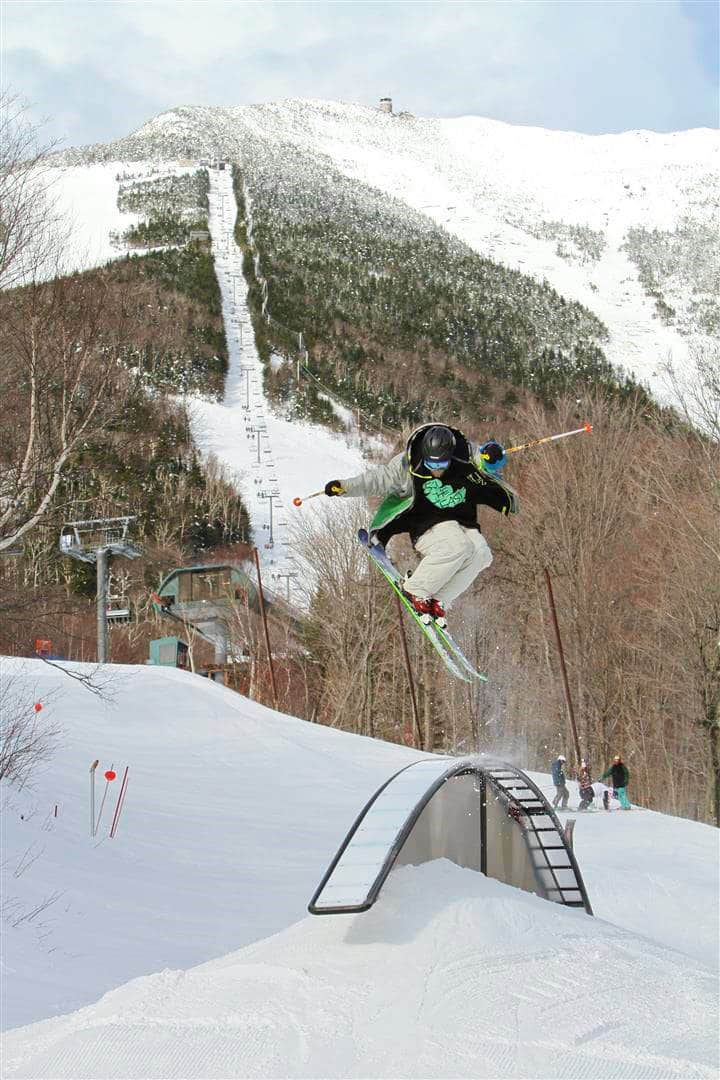 (Photo provided by: Dave Schmidt, ORDA)
Near the ski jumps in winter, you can watch freestyle skiers spring off steep kickers and do aerial acrobatics on the Lake Placid Freestyle Hill, free. How do they practice those amazing aerial stunts without killing themselves before they become proficient? In summer, they jump into a 750,000 gallon pool during the Summer Jumping Series in the Olympic Ski Jumping Complex. Athletes step out onto a platform nearly 27 stories high, tuck and zoom down the steep inrun before pushing up and off to fly 40 feet high and the length of a football field, all while performing flips, turns, and pirouettes in mid-air, before landing (often headfirst) into aerated water. Tickets $10–$16, selected dates in July and August at 1 p.m., check calendar for availability, www.whiteface.com/activities/summer-jumping-series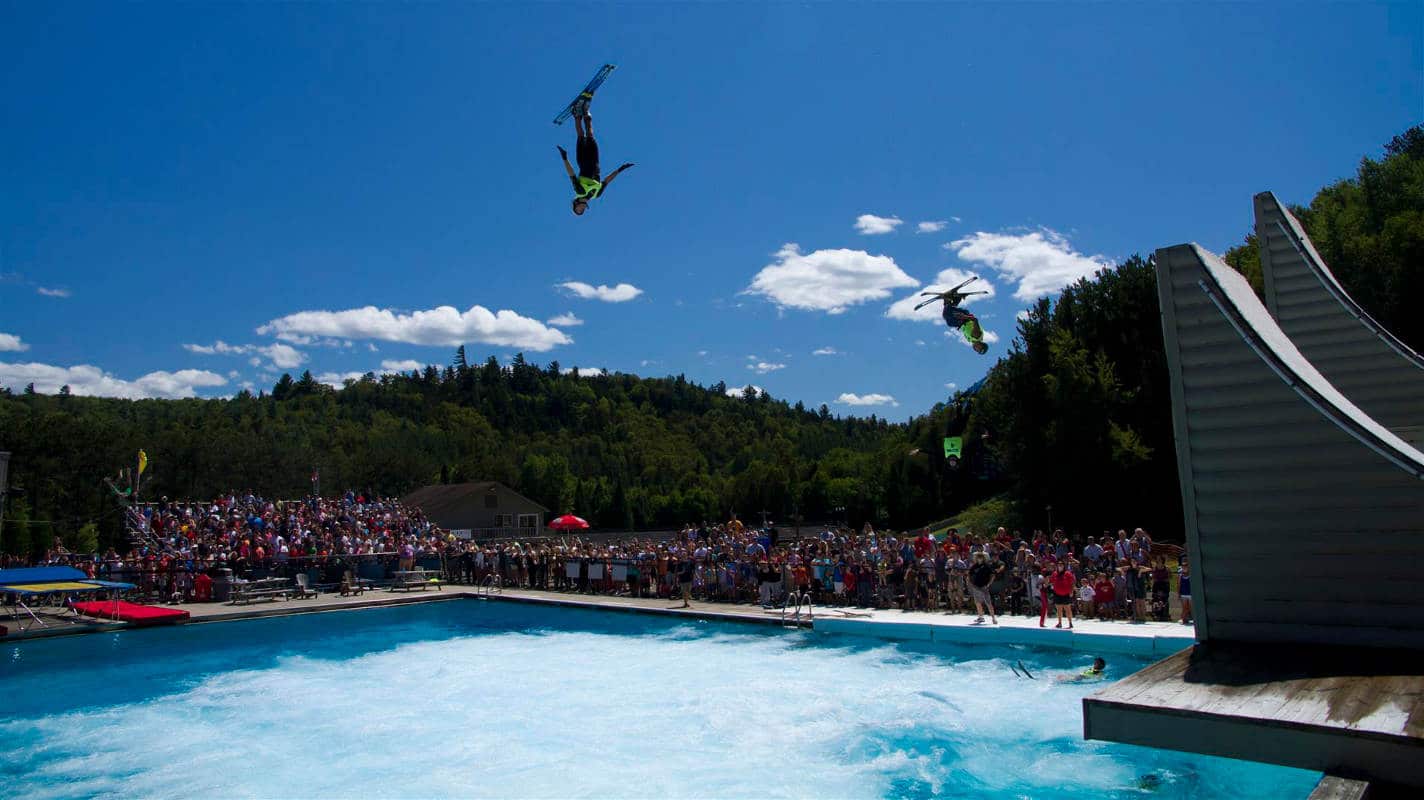 (Photo provided by: Dave Schmidt, ORDA)
Olympic Sports Complex
There's lots to do at the Olympic Sports Complex. Seven miles southeast of Lake Placid, at the base of Mount Van Hoevenberg, you'll find 50 km of groomed cross-country trails, bobsled runs, and biathlon courses. Most of the facilities were used during the 1980 Winter Games. Beginner cross country trails are from 0.3 to 1.5 miles long and take 10 to 30 minutes. Intermediate and advanced trails up to nine miles long are also available. The trails wind through the dense forests in the foothills with views of snow covered mountains. A full-day pass is $12–$20, under 6 free, 9 a.m.–4 p.m., Route 73 South, 518-523-2811.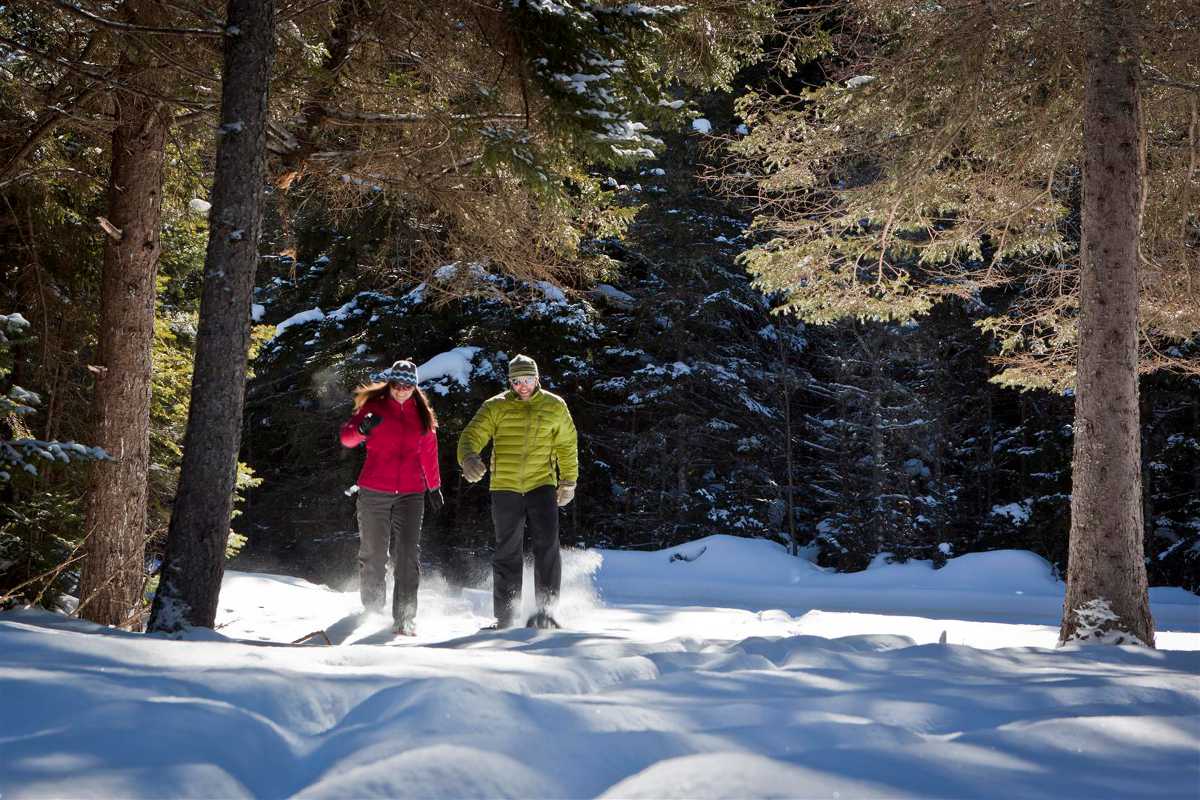 (Photo provided by: Dave Schmidt, ORDA)
Want to really get the adrenalin going? Take a half-mile bobsled ride with a professional driver and a brakeman. Your fee of $80–$90 includes a t-shirt, lapel pin, team photo, membership in the U.S. Bobsled & Skeleton Federation, and 20% off your second bobsled ride, Wed–Fri 3–5 p.m., Sat 10 a.m.–5 p.m., Sun 10 a.m.–2 p.m., 518-523-4436, www.whiteface.com/facilities/olympic-sports-complex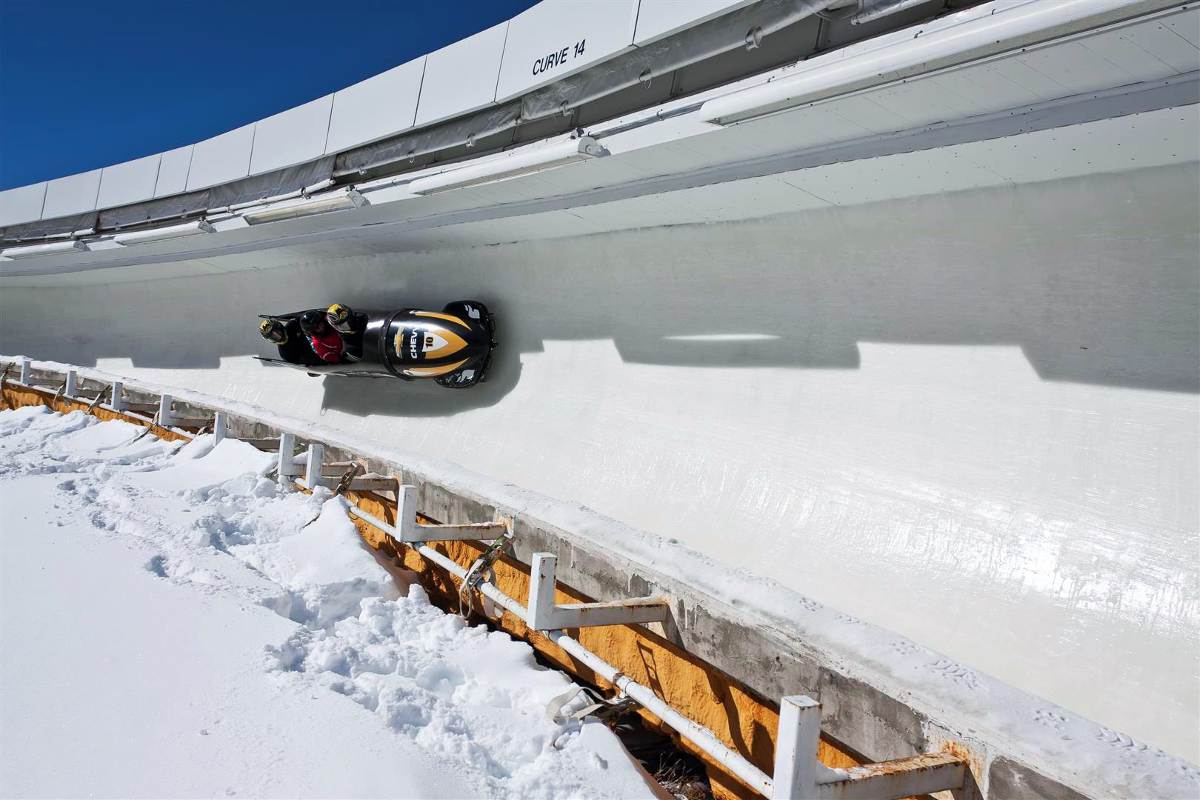 (Photo provided by: Dave Schmidt, ORDA)
Still, bobsled seems tame when compared with Skeleton. Your face is just a few inches above the ice, you're going 30 miles an hour—headfirst! Even better! //www.whiteface.com/activities/skeleton-experience-bak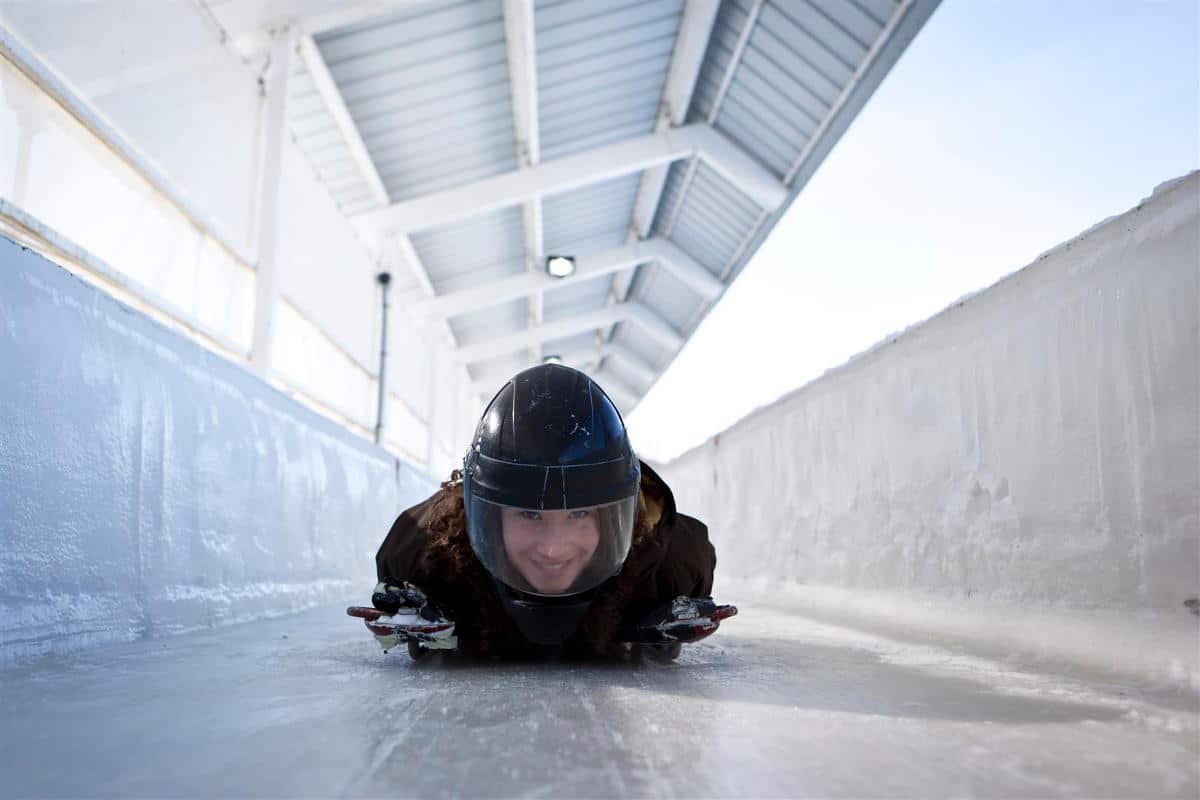 (Photo provided by: Dave Schmidt, ORDA)
Back at Lake Placid
Back in the village, the outdoor Olympic Oval speed skating rink, where Eric Heiden blew us all away in 1980, is open during the winter season. Right in front of Lake Placid High School, this outdoor rink offers skate rentals for $6 and a fire pit in the center to warm up. Admission is $5–$8 for two-hour sessions, open December – March as weather allows. Thu, Fri, and Mon public speed skating 4–6 p.m., public regular skating 7–9 p.m.; Sat–Sun and holidays public speed skating 10 a.m.–noon and 4–6 p.m., public regular skating 1–3 p.m., 4–6 p.m. (cordoned off from the speed skaters), and 7–9 p.m., 518-523-2445.
The Lake Placid Winter Olympic Museum chronicles the events that took place at both the 1932 and 1980 Games. Check out uniforms and equipment, watch videos, and learn about Olympic people and places. Walk down the hallways and view the indoor rinks at the 1932 and 1980 stadiums for free. Museum admission is $5–$7, under 6 free, open daily 10 a.m.–5 p.m., Olympic Center, 2634 Main St., 518-302-5326, www.whiteface.com/facilities/olympic-center/olympic-museum or www.LPOM.org
Find out more from the Lake Placid County Convention and Visitors Bureau. You can also visit their office in downtown Lake Placid, Mon–Fri 8 a.m.–5 p.m., weekends and holidays 9 a.m.–4 p.m., 2608 Main St., 518-523-2445 or 800-447-5224, www.LakePlacid.com
Lodging Options in Lake Placid
Lake Placid has plenty of places to stay, and if you plan to ski, it's worth researching the various stay-and-ski packages available. Try Lake Placid Ski Trips (a division of Tour de Sport), Mon–Fri 9 a.m.–7:30 p.m., Sat 10 a.m.–3 p.m., Sun 10 a.m.–2 p.m., 410-356-8100 or 888-754-2167, www.LakePlacidSkiTrips.com
The Mirror Lake Inn Resort & Spa is the place to go if you want the best. Best location, best views, best services, best dining. You'll look out over Mirror Lake and enjoy The View restaurant, or The Cottage restaurant across the street. There's an indoor pool and a full-service health spa. Many of the large rooms have fireplaces, $200–$500, 77 Mirror Lake Dr., 518-523-2544, www.MirrorLakeInn.com
The nearby Interlaken Inn occupies a large 1912 Victorian home, and is furnished accordingly. Their pub is the perfect après-ski hangout. The restaurant offers excellent food, rooms $175–$365, 39 Interlaken Ave., 518-523-3180 or 800-428-4369, www.TheInterlakenInn.com
The more affordable Golden Arrow Lakeside Resort is at the southern end of Main Street. Many rooms have refrigerators and fireplaces, and most come with views of Mirror Lake, $99–$509, 2559 Main St., 518-523-3353 or 844-209-8080, www.Golden-Arrow.com
Dining in Lake Placid
Hungry?
You won't be after you stop at Nicola's on Main, near the Olympic Center. They actually have two restaurants, one Italian, one Thai. Chicken Milano, Wild Boar Basil, Veal Marsala—all in the same place? Great! Open Tue–Thu 5–9 p.m., Fri–Sat noon–9:30 p.m., Sun noon–9 p.m., 211 Main St., 518-523-5853 or 518-302-5089, www.NicolasOnMain.com
Sooner or later, it seems every Lake Placid visitor makes their way to The Great Adirondack Steak and Seafood Company, with cabin-style décor and their own line of fine microbrews, 2442 Main St., 518-523-1629, www.ADKSteakAndSeafood.com
In Conclusion
Before this never-ending Eastern winter really does call it quits, have some fun in Lake Placid. Your flight over the mountains will be beautiful, your family will love the little village, and, you can get as big an adrenalin rush as you'd like, between the slopes, the bobsled, and the skeleton. Before you know it, summer will be here, so enjoy this last blast of winter!


(Photo provided by: Dave Schmidt, ORDA)
(Featured Photo provided by: Dave Schmidt, ORDA)