Antoine de Saint-Exupéry Was Born an Aristocrat and Died a Renowned Aviator and one of the World's Most Beloved Authors
Antoine de Saint-Exupéry was born into a life of privilege to two wealthy French aristocrats. His father, the Viscount Jean de Saint-Exupéry, died from a stroke when Antoine was only four, leaving his mother, Marie de Fonscolombe to raise him and his four siblings (three sisters and a younger brother) on her own. Upon the father's death, Marie moved her family to the Castle of Saint-Maurice-de-Remens, which was owned by one of her aunts.
Antoine de Saint-Exupéry: Younger Years
Five years later, in 1909, the family moved to Le Mans, France, to live with Antoine's grandfather, easing the financial burden on his mother. In 1912, Antoine took his first airplane ride, and, like so many historic aviators, instantly fell in love.
The aeroplane has unveiled for us the true face of the earth. – Antoine de Saint-Exupéry
On July 28, 1914, WWI broke out in Europe, and the following year in November, as the war worsened, Antoine and his younger brother Francois were sent to Switzerland to attend the Marianist College at Villa Saint-Jean. Around June 1917, Antoine's little brother Francois died from rheumatic fever, which he contracted while in Switzerland. The two brothers were incredibly close, and Antoine sat beside Francois until he passed away. He would later write that his brother "remained motionless for an instant. He did not cry out. He fell as gently as a young tree falls."
Antoine returned to France in 1917 after graduating, spending some time at a French preparatory school. He tried to enter the naval academy but failed the oral part of the entrance exam. So instead, he studied architecture at L' École des Beaux-Arts.
Antoine de Saint-Exupéry's Intro to Aviation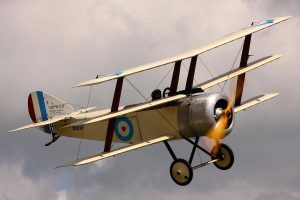 November 11, 1918, brought about the Allies' armistice with Germany and an end to the fighting, and Antoine spent the next few years tending to his family as the protector and provider before beginning his military service in April 1921 (the French government requires every male to serve two years). Initially, he worked as a mechanic before starting flight training in Strasbourg, Southeastern France. In June, Antoine took his first flight lesson in a Farman aircraft. A month later, he soloed in a Sopwith triplane and received his license from the Fédération Aéronautique Internationale (FAI) that December.
He served briefly in North Africa before returning to Paris and falling in love with Louise de Vilmorin in the winter of 1922. Antoine left the air force, and they were engaged for a short while before he crashed his airplane in early 1923, fracturing his skull. It was at this point that Louise broke off the engagement, realizing Antoine's love of aviation was a dangerous affair that held more power over him than she did.
Mail Pilot Extraordinaire to Author
It was around this time, likely motivated by heartbreak, that Antoine began writing. He soon returned to aviation by becoming a part-time mail pilot in 1924 with the Société des lignes Latécoère, which would become the famous Aéropostale. In 1926, he published his first story, "The Aviator," about his adventures as a mail pilot. That same year, his eldest sister Marie died from tuberculosis.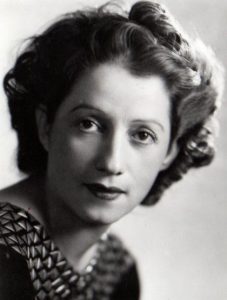 In October 1926, Antoine began flying for the Latecoêre Line based in Toulouse, a route that had him flying the mail all through France, Spain, and Northern Africa. In 1927, Antoine started spending more and more time in Dakar, the capital and largest city in Senegal and began learning both about the Sahara Desert and the people who lived in the area. Later that same year, while working in Africa, Antoine was made the director of the Cap Juby airfield in the Rio de Oro region of the Sahara. He made friends with both the Spanish authorities and the local Arabs in the surrounding regions, which greatly aided his efforts to in both rescuing downed pilots, and serving as a mediator in disputes between the two group.
In 1929, Antoine published his first novel, Southern Mail, a romantic fictionalization of the experiences he had while flying mail over Africa. He then moved to South America and he helped establish and became the director of an airmail company called Aeroposta Argentina, and met his future wife, Consuelo Suncin. Consuelo was a twice-widowed Salvadorian writer and artist, and they were married in 1931. That same year, Antoine would publish his second novel, the award-winning Night Flight, a fictionalization of an Argentinian airmail pilot, based on his experiences and acquaintances running Aeroposta Argentina.
Antoine de Saint-Exupéry's Near-Death Experience Crashing in the Desert
Though Antoine and Consuelo's marriage lasted until Antoine's death, it was a stormy relationship, in part due to Antoine's infidelities and many absences. Among those many, extended absences which troubled their marriage was Antoine's 1935 attempt to break the airspeed record (and potentially win 150,000 francs) in a flight between Paris and Saigon, Vietnam. Antoine and his navigator, André Prévot (who were flying a Caudron Simoun aircraft, a four-seat touring monoplane) wouldn't break the record; instead, after nearly 20 hours of flight time, they crashed in the Sahara desert. The only supplies they had were grapes, two oranges, a thermos of sweet coffee, chocolate, a handful of crackers, and a small ration of wine. They both began to see mirages and experience auditory hallucinations, which were quickly followed by more vivid hallucinations. By the second and third day, they were so dehydrated that they stopped sweating altogether. They wandered for days until a Bedouin caravan happened upon them and led them to safety.
Finally, on the fourth day, a Bedouin on camelback discovered the pair and was able to administer a rehydration treatment known to the natives, which saved their lives.
The following year, Antoine took a break from flying and began writing for a variety of newspapers, including the Intransigent, where he covered the Spanish Civil War, which erupted in 1936.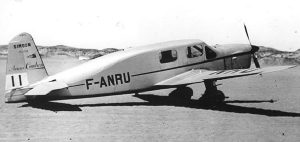 In 1937, Antoine bought another Caudron Simoun to replace the aircraft he had lost in the Saharan crash. Antoine also crashed this aircraft the following year in Guatemala. This crash left him with injuries that he would suffer from for the rest of his life. The year he spent healing, he also spent writing, and published Land of Men in 1939, which won the Grand Prix du Roman and was published under the title Wind, Sand, and Stars in the United States the same year, where it won the National Book Award. The book was a series of autobiographical essays discussing his time flying in South America and North Africa.
World War II: Flying French Reconnaissance
On September 1st, 1939, WWII began when Germany invaded Poland, and England and France declared war on Germany two days later. Despite his debilitating injuries, Antoine joined the French Air Force to fly reconnaissance missions for a year before German forces invaded France and entered Paris. Antoine joined the Free French Forces, but his squadron was eventually demobilized. He escaped France and moved to Manhattan. While he was in America, the German Vichy régime in France appointed him to its National Council, but Antoine refused the position.
Antoine de Saint-Exupéry's Award Winning Novel, The Little Prince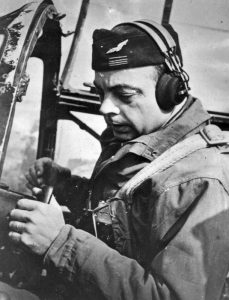 In 1942, Antoine moved to a house on Long Island's north shore. The wife of his publisher convinced him to write a children's book, which evolved into the global best-seller The Little Prince. It was inspired by Antoine's experience crash-landing in the Sahara desert, and the ending was inspired by the death of his younger brother decades ago. In 1943, Antoine published his self-illustrated children's book for adults, which has been described as the best-selling book in the world after "the Bible and Karl Marx's Das Kapital."
According to the Books and Writers website, the story follows the narrator, "a pilot who has crash-landed in a desert. He meets a boy, who turns out to be a prince from another planet. The prince tells about his adventures on Earth and about his precious rose from his planet. He is disappointed when he discovers that roses are common on Earth. A desert fox convinces him that the prince should love his own rare rose, and finding meaning to his life, the prince returns home."
---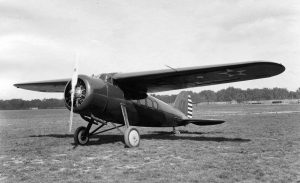 John Knudsen "Jack" Northrop Fought Tooth and Nail for His Company, and the Flying Wing Concept
Jack was a good student, and in 1911 when he saw a pilot fly a "pusher" biplane over Santa Barbara, he decided to dedicate his talents for mechanics and engineering into the new and exciting field of aviation. Just a few years later, in 1916, Jack got a job as a draftsman for the Loughead Aircraft Manufacturing Company. [Read More]
---
The Death of Antoine de Saint-Exupéry
In April 1943, after the Allied forces began gaining power and traction in the war, Antoine rejoined his reconnaissance squadron in North Africa. At the age of 43, he was among the oldest men in operational units, and eight years over the age limit for reconnaissance pilots. He had petitioned hard for an exemption, which General Eisenhower eventually granted. However, he was nearly crippled by his old injuries. The pain and immobility rendered him unable to dress himself or even turn his head to the left, leaving him vulnerable to enemy aircraft. Antoine was flying an F5-B (a reconnaissance variant of the P-38 Lightning), an aircraft that was more sophisticated than any he had flown before. Because of this, he went through seven weeks of intense training before he flew his first mission. On his second mission, he wrecked his aircraft after experiencing engine failure, and he was grounded for eight months. He was later reinstated after General Ira Eaker, the Deputy Commander of the US Army Air Forces personally intervened.
Antoine also picked up his old habit of reading and writing while flying his F-5B. He reportedly would read until moments before take off, with mechanics having warmed up and tested the aircraft beforehand. On one occasion, he apparently circled the airport for an hour after returning, so he could finish the novel he was currently reading, much to the distress of his colleagues on the ground. He also would frequently fly with a notebook during his long flights, so that he write and philosophize with the world spread out below him.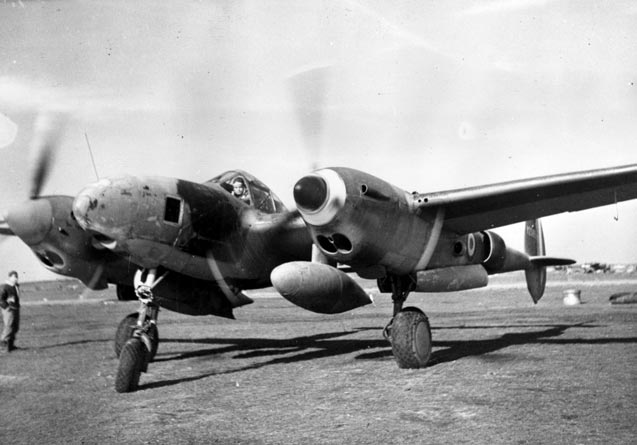 On July 31, 1944, Antoine took off on his last flight from Borgo, Corsica, headed to Grenoble in Southern France to take recon photos. Antoine's P-38 Lightning disappeared, and he was officially declared missing on September 8, 1944.  It was presumed he was shot down.
Several days after he went missing, an unidentifiable body in a French uniform was found east of the Frioul archipelago and south of Marseille. And much later, a French woman reported having watched an aircraft crash around noon near the Bay of Carqueiranne. But these were never confirmed to be related to Antoine's disappearance.
It wasn't until September 1998 that any evidence of his disappearance was found, in this case, a silver identity bracelet bearing Antoine Saint-Exupéry and his wife Consuelo's names, and the name of his Amercian publisher Reynal and Hitchcock. The bracelet was hooked to a piece of fabric, which is thought to be part of Antoine's flight suit. The bracelet was found by fisherman Jean-Claude Bianco, east of Riou Island which is south of Marseille. This bracelet was found quite a distance from his intended flight path, which caused some to question its authenticity, as it implied that he might not have been shot down, something which had come to be accepted.
Then, in 2000, scuba diver Luc Vanrell found the partial wreckage of a Lockheed F-5B, spread over thousands of square meters in the ocean off the coast of Marseille, near where Bianco had found the bracelet. After the French government imposed a two-year delay, remnants from the aircraft were finally recovered in October 2003, including a landing gear which is now on display at the French Air and Space museum.
On April 7, 2004, Patrick Granjean (head of the French Ministry of Culture), Captain Frederic Solano (from the French Air force) and a team of investigators from the French Underwater Archaeological Department finally were able to confirm via the serial number that the wreckage was, indeed, from Antoine's F-5B.
During the examination of the wreckage, they also found no marks or holes that could be attributed to gunfire, though that wasn't necessarily considered significant, as only a small portion of the total aircraft was recovered. Interestingly, the location of the crash site and area where the bracelet was found are less than 80 kilometers away, by sea, from where the unidentifiable body of the French serviceman was found near Carqueiranne. And though it has not been confirmed, it is both plausible and believed by many that the body was Antoine's and it was carried by the sea's current to the Bay of Carqueiranne.
OK, Wait, So What Happened to Antoine de Saint-Exupéry?
No one is sure. Most people believed he either crashed or was shot down, and there are multiple Luftwaffe pilots who have claimed credit for the second. In 1948, Hermann Korth made his war logs public, which included an instance on July 31, around midday, where a Focke-Wulf Fw 190, shot down a P-38 Lightning. This supported the "shot down" option, but the entry also describes the aerial combat that took place which is not consistent with the fact that Antoine's F-5B was unarmed. The log entry may refer to a second P-38, flown by Second Lieutenant Gene Meredith that was shot down the previous day around the same location.
There's also Luftwaffe reconnaissance pilot Robert Heichele, who was shot down on August 16, 1944, and died five days later. A German magazine, Der Landser, quoted a letter which is said to have come from Heichele. In the letter, the pilot claims to have shot down a P-38 on July 31, 1944. The accuracy of this letter is in question, however, as it says that Heichele and his wingman were piloting the D-9 variant of the Focke-Wulf Fw 190, which had not entered into service by that time. The letter also claims the attack was initiated by the hostile aircraft, which would be quite a feat as, again, Antoine's F-5B was not armed. Additionally, the lists in the Bundesarchiv-Militärarchiv (the government's military archives) do not list any victories for Heichele or his unit in either July or August 1944.
Which leaves one last Luftwaffe candidate. In 2008, a French journalist working for La Provence contacted hundreds of former Luftwaffe pilots and eventually made contact with Horst Rippert, who told the reporter he believed he had shot down Antoine de Saint-Exupéry. Rippert had previously expressed both fears and doubt that he had been responsible for the shooting down Antoine, but said that once he heard about the location where they found the wreckage, he was certain he was responsible. According to Rippert, had he known at the time who was in the aircraft, he would not have shot it down, due to his great respect for Antoine.
Rippert said he reported his kill over the radio, but there is no evidence or documentation of the call to support his claim and no other surviving documentation that might support it. Former comrades were also skeptical of the claim, as Rippert held the information private for 64 years.
As a final option to consider, Luc Vanrell (the diver who found the wreckage) believes that Antoine purposefully crashed his plane. However, without enough evidence to support any of the different options, the exact cause of his death still remains a mystery.
Transport of the mails, transport of the human voice, transport of flickering pictures-in this century as in others our highest accomplishments still have the single aim of bringing men together. – Antoine de Saint-Exupéry
---
271 Days of Combat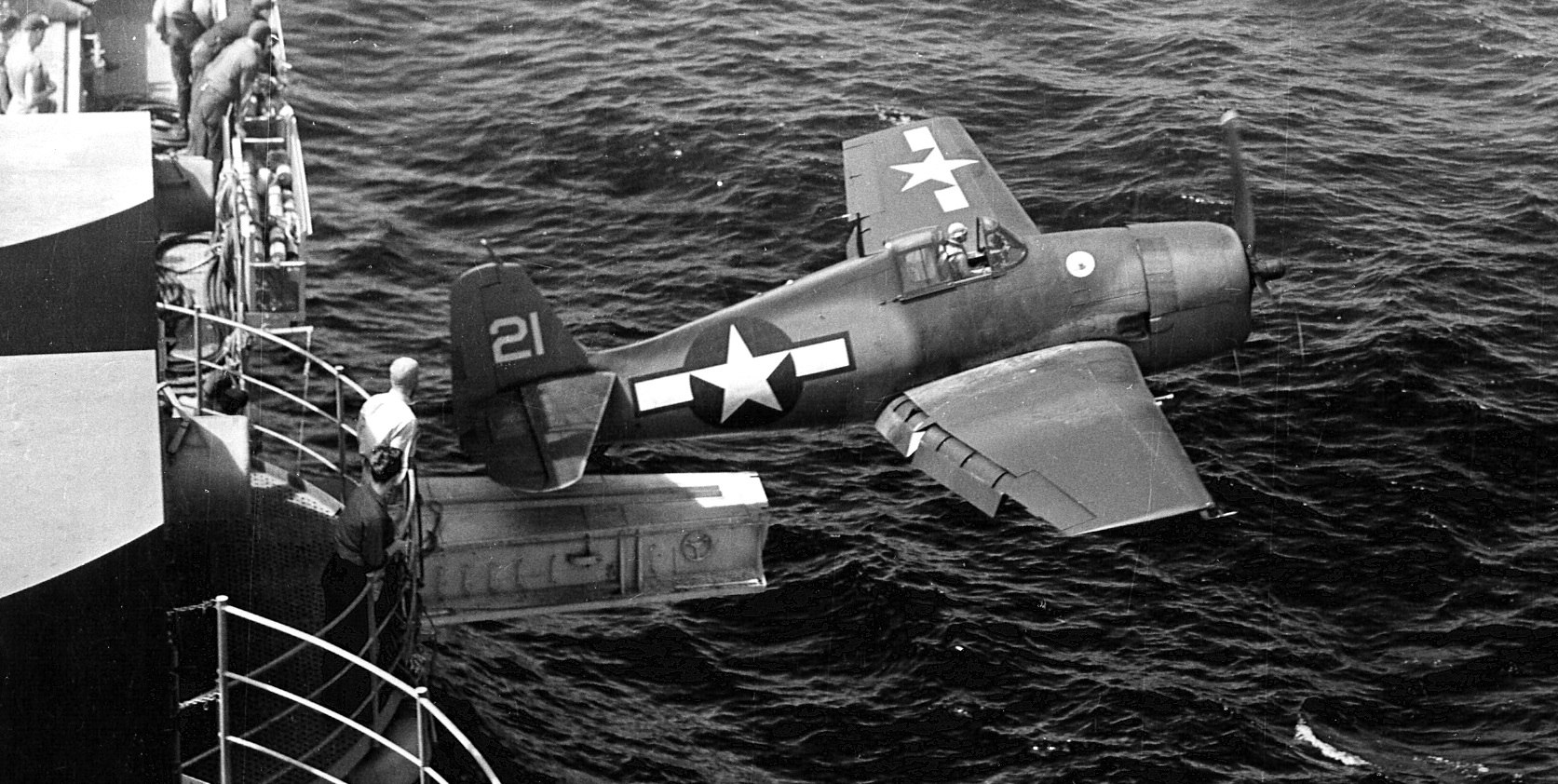 How many people can say their work has changed the face of their home state? And of those, how many can say they did something that substantially affected world history by saving the life of a future president? Nathaniel J. Adams could have said that. But he preferred action to speeches. His deeds during WWII reveal a young man 100% committed to his comrades and country. And when he returned from battle to [Click to read more…]
---
Final Thoughts
Nothing, not love, past failures, or crippling injuries could keep Antoine de Saint-Exupéry from flying. Born into a world of privilege, he dedicated most of his life to serving his country in whatever capacity he could and eventually penned one of the most well-known books in the world, which was translated into 250 languages and dialects. Antoine was awarded the Croix de Guerre and Prix des Ambassadeurs, among many other awards, and these only even hint at the massive impact his life and works have had on generations of people around the globe.
References:
Antoine de Saint-Exupéry Biography, David Blatty, Retrieved 3-8-16
The Life and Times of Antoine de Saint-Exupéry, David Langley, Retrieved 3-8-16
Antoine de Saint-Exupéry, Wikipedia entry, Retrieved 3-8-16