Work on the Cherokee 140 is Finished
The last few months have been very busy in my shop. A lot of high pressure jobs have absorbed more of my time than normal, stealing away that precious time I could be working on my own projects. Progress on the old Cherokee 140 I wrote about a few months ago slowed to a painful pace and became frustrating, because my expectations to do the work quickly weren't working out. I had hoped I would be finished within a couple months.
One thing I know about aircraft maintenance, but seem to forget, is that everything takes much longer than I anticipate. This was certainly true with 66R. The projected two months turned into five, but in the end, it really doesn't matter how fast projects get done, just that they keep moving forward.
In January, I finally put the last screw back in the airplane. I bucked the last rivets on the wings and attached the final wires to the new avionics. The traditional Piper paint scheme I put on seemed appropriate for the old girl. The airplane even smelled new, having the upholstery replaced with a more modern look. Brand new windows as clear as could be made were installed.  It almost seemed as if they were not even there. It felt as if it actually were a new airplane. I sat in the pilot seat wondering about the stories this dream machine might tell, if it only could. Only 4 days earlier, on January 13, the airplane turned 50 years old.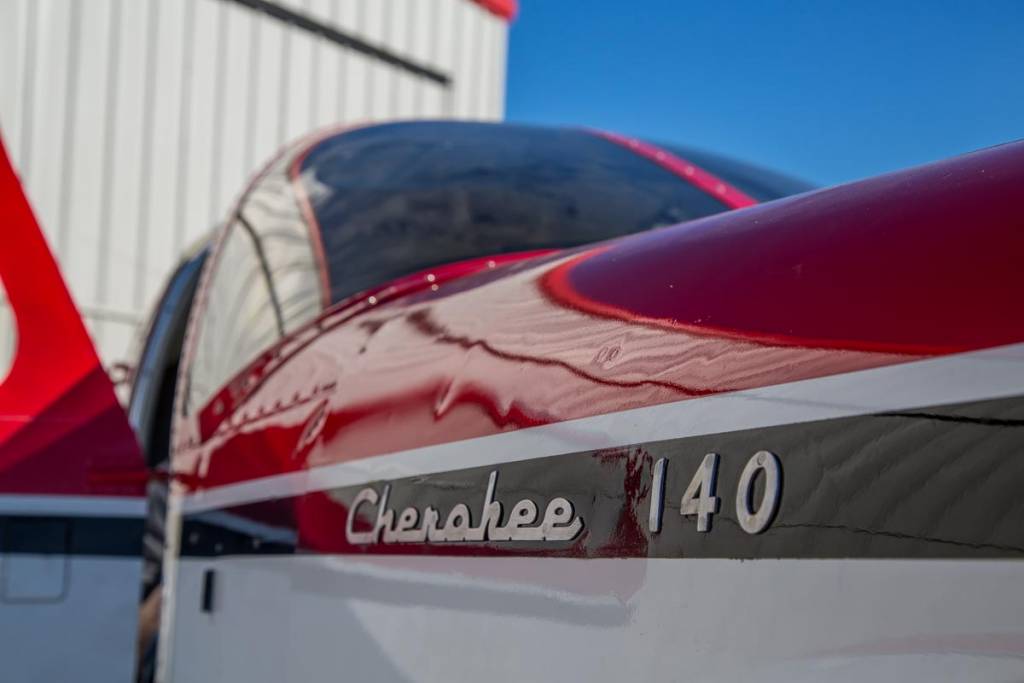 My emotionally charged efforts to improve and update the airplane were rewarded with satisfaction. The finished product turned out even nicer than I hoped it would. During the physical work on the airplane, my mind was led to wander, and imagine the pilots, students and mechanics who all had some impact on the legacy of this airplane. But equally important to me, I thought about the aircraft itself and wondered how it might describe its history. I know she really doesn't have a voice, or a spirit, but somehow it seems almost so. I have so many questions I want to ask. There is so much I want to know. How many scary storms has she endured? Near misses, hard landings or engine failures? And what about accidents?  When, where and how? Who did you teach to fly? Did any become famous? How many lives have you changed? And how many smiles you have put on flier's faces? Where have you been and what have you seen?
I flipped through worn and frayed pages in her log books trying to find clues. I read hand written entries made by mechanics who took pride in their penmanship, where they vaguely describe facts about the airplane and recorded the work they performed. One discovery was a record of a repair completed only six months after 66R's life began. Further research revealed a solo student lost control during a landing at Weld County airport in Greely, Colorado. Crosswinds gusting to 35 knots along with pilot inexperience seem to be reason enough for wing and propeller damage as the aircraft departed the runway. I wondered about what the inexperienced student pilot thought. Did he quit flying? Or did it make him better and did he teach others from his experience? As a mechanic who reviews logbooks every day in my work, I often find myself reading between the lines as I attempt to recreate history. Mechanics seldom explain why they made particular repairs and often leave a lot of missing detail in write-ups they make. Perhaps many of them really don't care what happened and why, but I seem compelled to understand all I can.
I learned our little Cherokee 140 spent its first 15 years or so in the Denver area and must have started its flying career as a flight school airplane. I speculate this to be true because by the end of 1967 it had accumulated over 1000 hours. It appears that she was then sold to a mechanic in Kansas, and then someone in Iowa followed by another individual in Alabama. Most of the work that was performed throughout this 20 year time period was routine maintenance and inspections and various radio changes along with an engine overhaul. 3600 hours had by now been accumulated on the airframe. 66R would now make the long journey across the country to Utah, where it remains today. Surprisingly, I discovered several connections when I brought her into the hangar and started the rescue. Clients came in, recognized a familiar N number and described the relationship they had once had with this little sweetheart as they learned to fly in her. One client was a former owner. Each held a special place in their heart for 66R .
Now the aircraft has 4300 hours total time and has new life breathed into it. The new paint has replaced the old, dulled look with a fresh and shiny finish. The seats are comfortable and look nice. The engine runs smooth. It flies straight and handles well. I wonder how similar it seems now to that day 50 years ago on January 13, 1966 when Mr. Ronald Pitcher, a man I have never met, signed his name in N4566R's first logbook as he issued her an airworthiness certificate.
Narrowly missing a final journey to the salvage yard, she now has a new mission, not unlike the one intended for her when she left the Piper factory half a century ago. She will go back to doing what she does best, teaching people to manipulate a yoke, a throttle and rudder pedals all together to make magic happen. She will be the source of satisfaction, frustration, elation, fear and achievement. She will teach pilots to trust her but verify all things. She will teach them the art of flying and share experiences no other type of machine can. Hopefully those who sit behind the controls will feel the same as I do.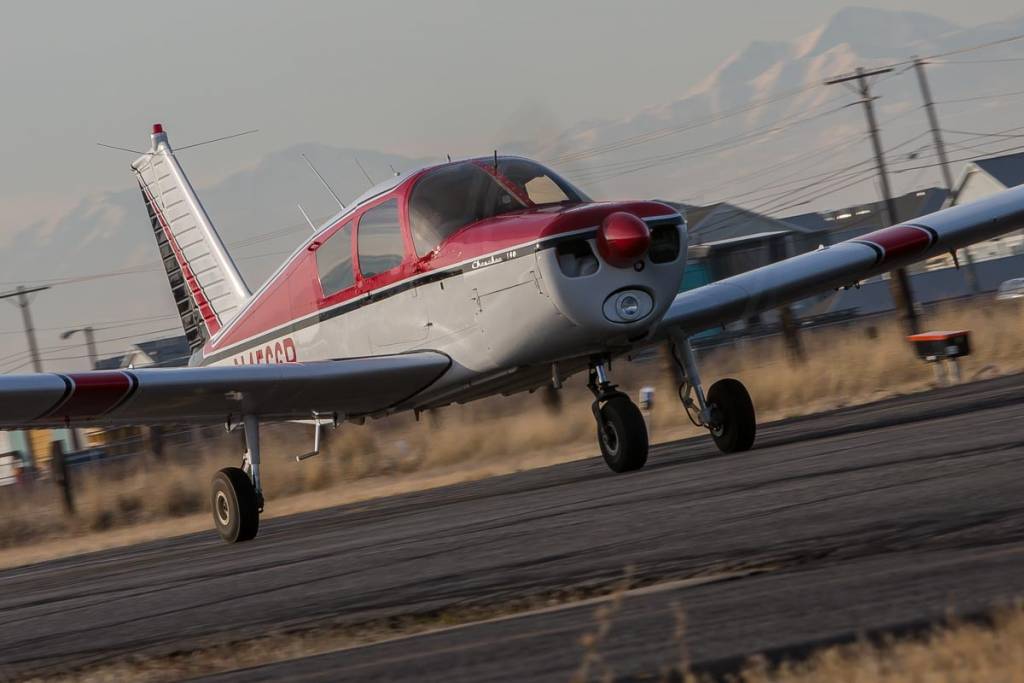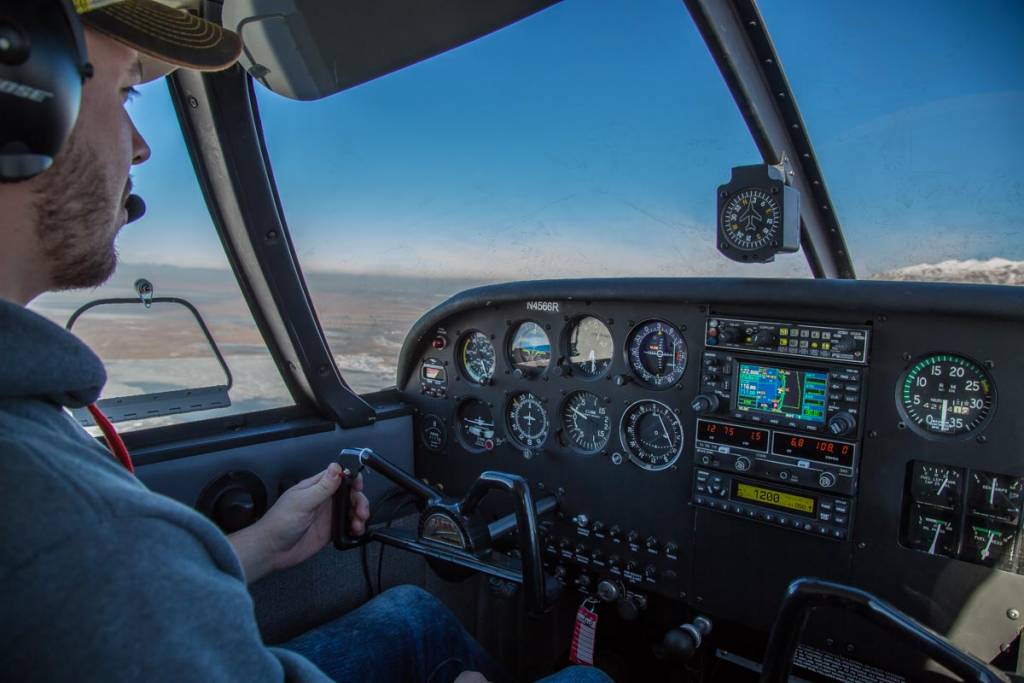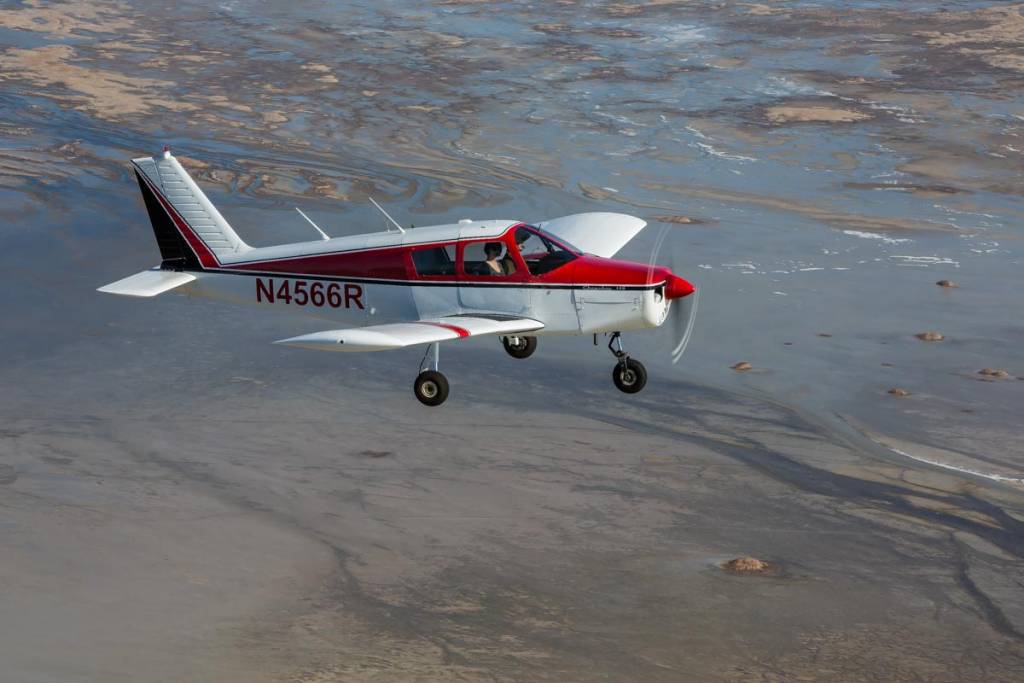 I started this project with minimal enthusiasm for an old broken down Cherokee. I saw the opportunity to use my skills to meet some training needs for my son and then sell off the asset with a hope I could make a profit. While these are still important reasons, I have come to appreciate this airplane and love it like any other aircraft I have owned. The sweat, blood, and tears I have invested have turned into fond feelings of affection.
---
Rescuing an Indian Part 1: Restoring a Piper Cherokee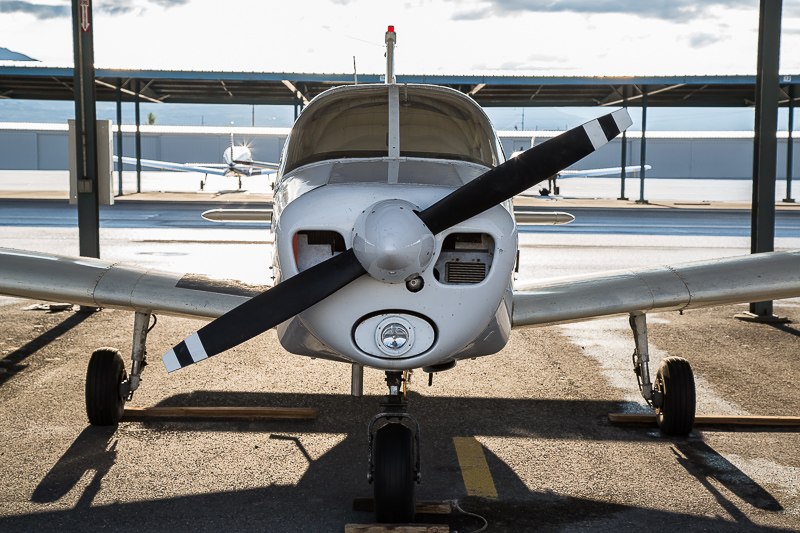 A few weeks ago a new client came to the shop. He was looking for some advice and help in purchasing an airplane. He currently owned a Piper Cherokee 140 that he had purchased a few years ago and had learned to fly in. When the annual was due earlier this year he took it into a local repair station and it was found not airworthy for a number of reasons. The estimate for the shop to get the airplane signed off was over $10,000. Rather than spend all that money to fix the Piper Cherokee, he had decided to [Click here to read more…]
---
Also, this aircraft is now in a flying club out in Minden, Nevada (KMEV).  Check it out: //highsierrapilots.club/