Manta Resort
I own a Cessna 172n.  I feel incredibly grateful to have such a wonder as a private plane and I thank my lucky stars every night that I somehow continue to be able to afford to keep it.    Not to bore you with more meandering exposition but as a photographer I travel, and when I do I see …. bigger aircraft, like this:
Photo taken at Page Arizona with an iPhone: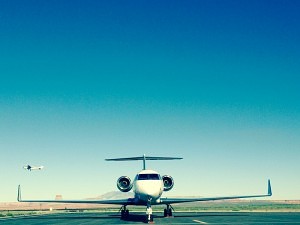 (Click on photos for full effect)
I think to myself: "What in the world would anyone want with one of those?  I mean, other than "WOW, I feel really cool in a G5".  It's at that point that I realize something I had never even considered:  I want to fly to Africa.
Now I know what you are thinking, "You want Ebola?"  no, not exactly the thing drawing me in, nor are the Lions, snakes, terrorists, warlords, bloody diamonds, nor the odd dirt that seems to stain everything and cannot be cleaned out of anything.  No, I want to fly into Tanzania, to a little airport that looks exactly like this one:
That is the Pemba/Kurume Airport on Pemba Island, just off the coast of Tanzania.  Located 7 kilometers southeast of Chake Chake, Pemba Island's only city (as a sidenote, the airport is sometimes referred to as Chake Chake Airport because of it's proximity to the city), the single asphalt runway of the Pemba/Kurume Airport provides access to the stunningly beautiful Pemba Island, and some pretty amazing resorts, like the Manta resort.
I too want to be able to go down the stairs of my resort room, hoist the blinds, and be stared down by schools of fish, or better yet a hottie in bikini (even if I have to bring my own).
Here's a video to give you some idea of what the Manta resort, and Pemba Island look like:
In short I want to travel to CRAZY places like Pemba Island, and the Manta Resort and take pictures that will definitely make me more popular on Facebook and Twitter than all my friends who went to Hawaii and/or Florida.   And where I cannot make the trip in my 172 . . .  I do think that a guy as charming as myself could hitch a ride on one of you rich guy's airplanes (I got twenty bucks to chip in for gas) and be your official trip photographer and supplier of "hotties in Bikini's", aka: "Trip Pimp".
For your consideration  ~Bryan
subject: Manta Resort
(Ok, so where the heck is Tanzania and the Manta resort?  It's here my friend; stay happy.)
Additional Airport Information:
Pemba / Karume Airport (Uwanja wa Ndege wa Pemba, in Swahili)
IATA: PMA – ICAO: HTPE – WMO: 63845
Airport type: Public
Owner: Government of Zanzibar/Tanzania
Operator: Zanzibar Airports Authority
Serves: Chake-Chake, Pemba Island
Location: Pemba Island, Tanzania
Elevation AMSL: 80 ft / 24 m
Coordinates :  05°15′30″S 39°48′40″E
Runway Direction 03/21
Runway Length 1,517 meters / 4,977 feet
Runway Surface: Asphalt
[optin-monster-shortcode id="wwcyfbdjs9-post"]