What Must Be in Your Backcountry Bug-out Bag Should the Worst Happen
For those backcountry pilots who like to fly further and further from civilization with each trip, it's essential to be prepared for the worst. For the most thorough backcountry bug-out bag you can create, the bag itself should be the last thing you find. It's important you have enough space for the supplies, instead of deciding to leave behind something that could potentially save your life due to space limitations. When you are finished collecting supplies, make sure to find a waterproof, bug-proof survival bag for your backcountry bug-out bag!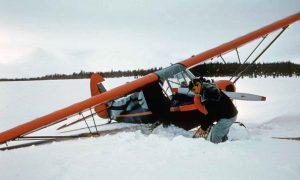 Depending on whether you're a backcountry pilot who likes to travel in the dry, high deserts of Nevada or the snow-dusted mountains and valleys of Idaho, it's best to be prepared for every possible situation. Freak weather incidents are uncommon, but you don't want to be unprepared on the off-chance that you're stuck in one. Heat waves in the mountains and torrential downpours in the desert could be a seriously life-threatening problem in a crash that you're otherwise prepared for.
The first order of business when stranded in the wilderness is a safe and warm shelter.
The second immediate concern should be food and water.
Third, safety and health:
The probability of survival is equal to the angle of arrival. – Anonymous
And finally, escape and rescue: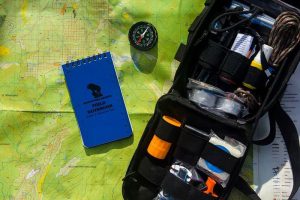 Final Tips and Tricks for Your Backcountry Bug-out Bag:
In addition to your bug-out bag, many survivalists also prefer to have a survival vest on or near them for every flight, with just the necessities to survive for a day or so in any climate. When you're getting ready for a backcountry flight, don't forget that it's important to dress properly. Layers are crucial for any environment, and water-tight ponchos could potentially mean the difference between life and hypothermia. Waterproof ankle-high boots can not only keep your feet warm but protect you from ankle sprains and breaks in the crash or post-crash. And don't forget to bring extra wool socks!
Featured Image: taken in Juneau, Alaska | Uploaded by Aconcagua.