The Air Force Museum's New Building Will Be 224,000 Square Feet
Visitors are invited to share in a part of history by joining the National Museum of the US Air Force for a June 8th, 9:15 AM ribbon cutting ceremony. The ceremony will mark the opening of the Air Force museum's fourth building to the public.
The new $40.8 million dollar building, a massive 224,000 square feet in size, was privately financed by the Air Force Museum foundation, and will house four new galleries. Along with the Presidential, Research and Development, Space and Global Reach galleries, the new building will also house three STEM (science, technology, engineering, and mathematics) Learning Nodes.
Visitors will be able to see more than 70 aerospace vehicles including 10 that have served at the pleasure of the President, and a diverse collection of flight test and prototype aircraft, space vehicles and massive cargo haulers. Among the storied aircraft on display in the fourth building will be SAM 26000, a Boeing VC-137C that served as Air Force One for eight presidents: Kennedy, Johnson, Nixon, Ford, Carter, Reagan, George H.W. Bush and Clinton; the only remaining XB-70 Valkyrie, a prototype strategic bomber; the Lockheed C-141 Starlifter Hanoi Taxi, tasked with airlifting the first American POWs out of North Vietnam in 1973; and the hefty Titan IVB rocket, tipping the scales at roughly 96 tons.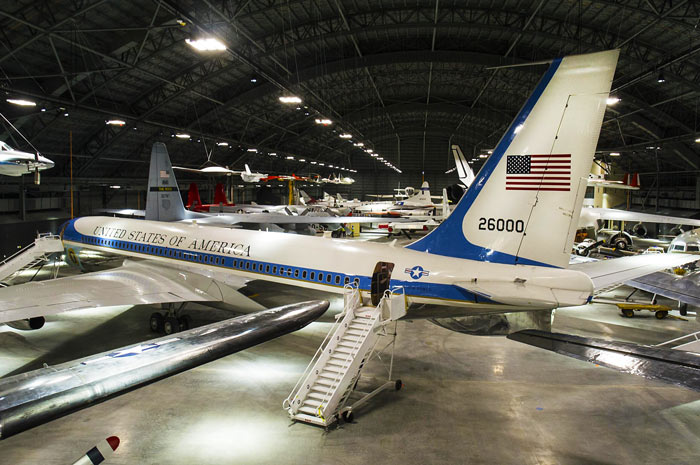 The Air Force museum doors will open at 8:30 AM and the first 100 visitors age 16 and older will receive a $10 gift card, good in the museum store, theaters, and simulators. Additional activities are planned the weekend following the opening (June 11-12), including interactive displays, performances by the US Air Force Band of Flight, and more.
The National Museum of the US Air Force, the world's largest military aviation museum, is located at Wright-Patterson Air Force Base near Dayton, Ohio. For more information on the event, you can check out the Museum's official website.