AD 2017-11-16 will be effective July 13, 2017.
After reviewing the mandatory continuing airworthiness information (MCAI) issued by EASA (European Aviation Safety Agency) regarding a Pilatus PC-12 airworthiness concern, the FAA is adopting AD 2017-11-16. An error was identified in the flight management which is caused by installing Primus APEX software build 10, or 10.9. The error "could cause deviation from the correctly calculated barometric vertical navigation nominal glide path." According to the FAA, if the pilot followed the incorrect data from the flight management system, this "could result in the loss of situational awareness."
More Details on AD 2017-11-16
The AD is applicable to Pilatus PC-12/47E airplanes, all serial numbers, certificated in any category, that have installed either:
Primus APEX Software Build 10 with Honeywell part number (P/N) EB60000487- 0110
Primus APEX Software Build 10.9 with Honeywell P/N EB60000487-0112
Required Action
Within 30 days of the effective date of the AD, July 13, 2017, owners/operators will need to "insert Temporary Revision No. 38 to PC-12/47E Pilot's Operating Handbook, Airplane Flight Manual 02277, Section 2–Limitations, Report No: 02277, dated February 8, 2017."
Comments to the NPRM
The agency notes that initially, the NPRM stated that error described above "may result in loss of control due to following incorrect data from the flight management system." However, they received a comment from Johan Kruger of Pilatus Aircraft who felt that the 'loss of control' statement may be misleading, saying:
"The autopilot fails to follow the correctly indicated nominal vertical flight path. If the pilot does not observe the indicated vertical deviation, which is the pilot's primary duty during instrument meteorological conditions (IMC) final approach, it could result in the pilot losing situational awareness. In a worst case scenario, the airplane would descent towards terrain and ultimately, if no attention is given to terrain awareness and warning system (TAWS) call outs, collide with the terrain–potential controlled flight into terrain (CFIT)."
Kruger requested that the language in the AD be changed from 'loss of control' to 'loss of situational awareness', and the FAA agreed, and made the change.
Cost Associated with Compliance
The FAA estimates that the AD will affect 350 aircraft in the US. They also estimate that it will take 1 work hour to comply with the requirements of the AD, for a total cost (based on an average labor rate of $85 an hour) of $85.
Documents
For a copy of the FAA's AD, click here; for a copy of the EASA document, click here; and for a copy of Temporary Revision No. 38 from Pilatus Aircraft, click here.
Contact Information
Any pilot interested in Alternative Methods of Compliance (AMOCs) can contact FAA Aerospace Engineer Doug Rudolph, using the following contact information:
Address: FAA, Small Airplane Directorate, 901 Locust, Room 301, Kansas City, Missouri 64106
Phone: (816) 329-4059 / Fax: (816) 329-4090
Email: doug.rudolph@faa.gov
And anyone seeking service information identified in the AD can contact Pilatus Aircraft customer support at:
Phone: +41 41 619 33 33 / fax: +41 41 619 73 11
Featured Image: courtesy of Air Force Special Operations Command
---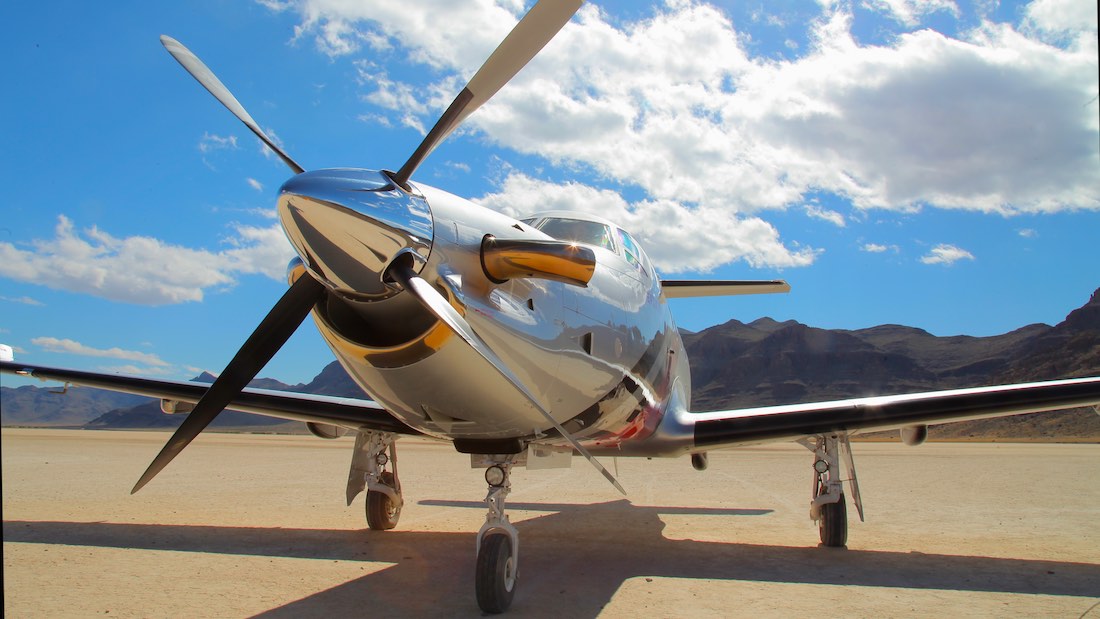 Pilatus PC-12 NG
…Pilatus Aircraft sent two individuals on this shoot: Jed, their chief pilot, and Tom, their Marketing Director for North America. Both men were exceptional to work with, professionals in every aspect of the term. Jed turned out to be an incredible pilot to fly formation with and to direct from the camera's perspective. If I asked for 10′ lower elevation from Jed I got (what seemed) to be… [Read More]
---