No one was harmed in the landing incident at KSNA.
On Monday, after receiving clearance to land on Runway 20L at John Wayne Airport (KSNA), a pilot then landed on the parallel taxiway instead, overflying an American Airlines Boeing 737 that was holding short in the process. NBC News has revealed that the pilot was actor Harrison Ford. According to NBC, Ford reportedly was recorded asking air traffic control, "Was that airliner meant to be underneath me?" after which the ATC controllers informed the actor that he had landed on the taxiway.
More Details on the Incident
According to entertainment publication The Hollywood Reporter, they reached out to the FAA for comment, and were issued the following statement in which the agency did not identify the pilot:
"Air traffic controllers cleared the pilot of a single-engine Aviat Husky to land on Runway 20L at John Wayne Airport Monday afternoon. The pilot correctly read back the clearance. The pilot then landed on a taxiway that runs parallel to the runway, overflying a Boeing 737 that was holding short of the runway. The FAA is investigating this incident."
The American Airlines flight departed for Dallas shortly after the incident.
Ford previously made headlines on March 5, 2015, when he experienced engine failure while flying his Ryan PT-22 Recruit, and was forced to make an emergency landing on the Penmar Golf Course in Venice, California. Ford suffered a broken pelvis and broken ankle as a result of the landing but made a full recovery.
THR and other publications have said that they reached out to Ford's representative for comment, and haven't heard anything back.
Featured Image: KSNA Runway 20L, D. Ramey Logan, CC4
---
How to Deal With an Aircraft Engine Failure in Flight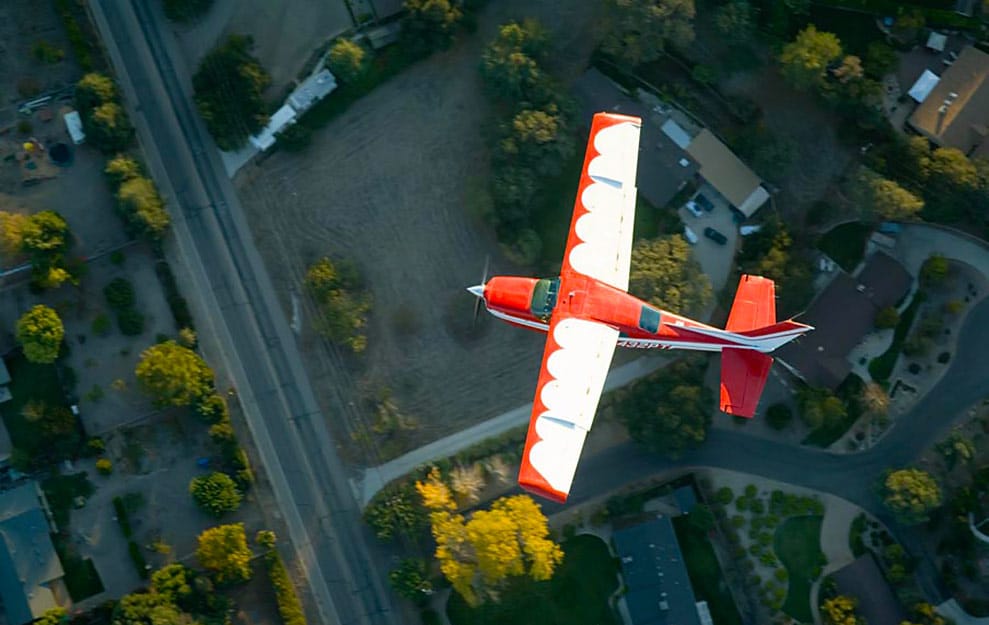 While it's true aircraft engine failures are rare, I have been at my home airport twice in the last two years when another aircraft's engine failed—resulting in fatalities both times. The caveat here is that both engine failures occurred shortly after takeoff, surely the worst time. One pilot attempted to return to the runway, while the other continued straight ahead to a golf course. You shouldn't have to witness this type of thing to know you must react properly to land safely after the engine fails. [Click to read more…]
---