(NOTE: the author's opinions are solely hers and do NOT represent the views of her employer.)
Last year Anders Clark and I reported on the changes the FAA put into place regarding Air Traffic Controller requirements and the ATC hiring process in the United States. We also completed an in-depth look into the AT-CTI program – a program that was aimed to provide the workforce with a group of educated employees with aviation backgrounds – and the ramifications of removing any advantage in hiring to the students that completed the program.
To summarize, the FAA removed the "preference" for CTI (Collegiate Training Initiative) graduates in order to speed up the hiring process and provide the agency with a more "diverse" group of candidates. Prior to January 2014, the FAA recommended students complete an approved CTI program as the preferred way to be hired as an air traffic controller. Once the announcement that CTI students would no longer be given preference over "off the street" (OTS) applicants in January 2014, the students that completed or were currently enrolled in a CTI program felt blindsided and disappointed that their dreams of becoming an air traffic controller may never come true. CTI graduates were now lumped into the same hiring pool as those applicants with no aviation or college backgrounds and required to take a biographical questionnaire "Bio-Q" that many had a hard time passing.
Thanks to the FAA Extension, Safety, and Security Act of 2016, my CTI brothers and sisters will have a fighting chance of obtaining the 1400 jobs slated to be filled by the FAA in August 2016. This bill officially removes the bio-q from the application of any student with a degree and recommendation from a CTI school.
"The bill was welcome news and we're glad to see that the CTI students are recognized to some degree," said Dr. William Coyne, program coordinator for Embry-Riddle Aeronautical University's (ERAU) Air Traffic Management program. "We're especially excited about the CTI students not having to take the Bio-Q requirement."
Reactions to the 2015 Changes in Air Traffic Controller Requirements
Anni Luong is a rising senior in the CTI program at ERAU. She was a shocked sophomore in 2014 when she was told her degree was essentially useless.
"I had never even heard of the possibility of the CTI program not being recognized," said Luong. After looking into the details of the CTI programs, many of them did not market the program correctly and gave many students a false sense that they were guaranteed jobs.
Many of her classmates were encouraged to change majors or add a second major in order to prepare for the chance they would never pass the bio-q. "I was confused as to what this meant in terms of my chances of getting hired and the worth of my major," said Luong. Although discouraged, she decided to push through, "I was already on track to graduate a year early and if I decided to change majors … it would push back my graduation date," she said.
Although Luong does not regret her time at ERAU, she was concerned with what she could do after graduation if she was unable to pass the bio-q. She even decided to intern at Southwest Airlines last semester in order to broaden her horizons into the field of dispatching – something similar to ATC but different enough to provide her with more marketable skills than the ATC program at ERAU alone could provide her.
Nicole Nix was a graduating senior in the Air Traffic Management program at ERAU when the hiring changes occurred in 2014. "I graduated in May of 2014, so I was counting on my degree to help in getting [me] a spot at the academy."
I was halfway through my bachelor's degree in Air Traffic Management when the hiring changes were announced in 2014. It was difficult for me to grasp that I might not be able to have my dream career in ATC and even harder for me to think of another field to break into with a degree in ATC. I was cyber-protesting the changes on Facebook while also secretly applying for the job with the slightest hope that for some reason, the FAA might still want me.
To this day, I still do not know what demographics the FAA was screening for, but by some luck, I was offered my dream job as a junior in college. I was going to be an air traffic controller! I returned to school every day for a year knowing that I had secured the job of my dreams while the people sitting next to me were holding on to a hope that the FAA would change their mind and want them too.
The Current FAA Air Traffic Controller Job Openings
Today, after more than a year of signing petitions and writing articles with the hope congress would listen, I'm happy to say that those students, that my peers will finally have the opportunity that they were told they would have when they started the CTI program – to become air traffic controllers! Unfortunately for some it will be too late – they will have "timed out" of the hiring (you must start training before your 31st birthday due to mandatory retirement at age 56).
Hiring opens today, August 8, 2016, and will remain open through August 12th. Applicants can apply on USAJobs.gov. It is suggested that applicants create their profile on the site before the starting the application process as a current resume and contact information must be in their USAJobs profile. The FAA projects about 25,000 applications over the week for approximately 1,400 job positions to be filled.
Current FAA Air Traffic Controller Requirements
Applicants with CTI backgrounds will be required to submit proof of graduation from a CTI program and a recommendation from their CTI program. The other air traffic controller requirements include (from the FAA's website):
Proof of U.S. Citizenship
Be younger than 31 on August 15, 2016 (For future postings, you must be able to start the training course at the FAA Academy before turning 31. And, of course, you'll need to complete the course to start a job in ATC.)
Pass a medical exam and a security investigation
Pass pre-employment qualification test, including Bio-Q if not a CTI graduate, and pass the Air Traffic Standardized Aptitude Test (AT-SAT)
Speak English clearly
Have three years of progressive work experience, or a Bachelor's degree, or a combination of post-secondary education and progressive work experience totaling at least three years.
Be willing to relocate to a facility based on staffing needs
The last bullet is one I like to bring up to people that ask me what to expect when applying for this job. Not only do you have to relocate to Oklahoma City for 3-4 months, but you also need to be willing to pack up all your things after the initial training (if you pass initial training) in Oklahoma City, and start over in a new city. One of the largest adjustments for me was living so far from family. Although there is somewhat of a choice of facilities for those students that do well, you need to be mentally prepared to move anywhere in the United States if that's where the agency needs you the most.
"The recommendation process is fairly simple," said Coyne. "The students must complete all of the courses in the curriculum and graduate with a minimum GPA of 2.0. As long as they meet all of the other governmental requirements, US citizen, etc., they would receive a recommendation from me as the representative for the school, stating they had met the FAA's requirements established in the CTI agreement."
Air Traffic Controller Salary Figures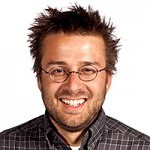 Anders here. One thing many people are interested in when it comes to the air traffic controller job is pay. So, here are the most recent air traffic controller salary figures from the US Bureau of Labor Statistics.
Average Air Traffic Controller Salary – $122,950 a year (As of May 2015)
In addition, according to the BLS, the lowest 10 percent of air traffic controllers earned less than $66,780, while the highest ten percent earned more than $172,590. The BLS also says that salaries for development controllers increase as they complete each new training phase and that the starting salary for controllers who have completed training will vary based on the location of the facility, the complexity of the flight paths, and other factors. Back to Chrissi.
Final Thoughts on the Change in Air Traffic Controller Requirements
Luong and Nix will both be applying in the August 2016 bid. "I knew employment wasn't guaranteed just because I went through the program," said Loung. "I believe the FAA [has lost] a lot of talented individuals because of their hiring process… and hiring announcements happen randomly without much notice in my opinion."
Note that applicants such as Luong that are currently enrolled in the CTI program but have yet to graduate will be required to complete the biographical questionnaire — just as any other OTS hire would — due to not yet completing the program.
Nix is excited for the possibility of this year's bid giving her a leg up in the hiring process. "I'm looking forward to potentially get my chance at the academy," said Nix. "I'm doing well professionally, however…it would be nice to get back into aviation."
"Our goal has always been to provide the FAA with the most qualified entry level students for initial training at the academy," said Coyne. He is excited to see the air traffic program regain traction in enrollment and retention from word-of-mouth of possible hiring reform over the past year in the aviation community.
"I know we and many of the schools are very excited about this change, not only for the benefit of the institutions and enrollments but I think the product we provide will be of greater benefit to the agency as they struggle to fill a gap in needed controllers," Coyne added.
As someone that loves getting up every morning and going to work, I highly recommend anyone that's eligible apply for this position. It isn't always easy, but being an air traffic controller is one amazing career. Good luck to everyone applying this week.
Featured Image: Courtesy of NATCA