All About the Kitfox
By Crista Worthy and Don McIntosh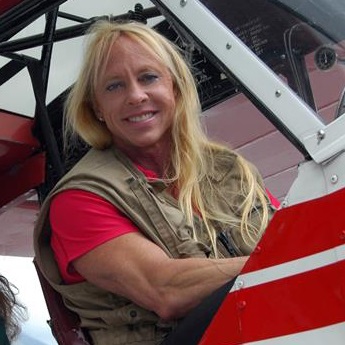 My husband and I are both pilots and have always traded off flying duties. We flew a Cessna 210 for a decade but sold it to finance a new business. Lately, we've been thinking about what we'll eventually buy as a replacement airplane. Now that the kids are grown we only need two seats, so a small, affordable, STOL-capable airplane that's well-made and sips fuel is tempting. We've flown around in a variety of Cubs (both old and new LSAs), as well as the Husky, to try them out. The problem (for us) with all these otherwise-excellent airplanes is the tandem seating; neither of us wants to sit in back, even half the time.
And then one day at the airport I noticed a Kitfox. This sporty-looking LSA was in use as a backcountry airplane. The seats were side-by-side. For an aircraft of its size, the baggage compartment was huge, big enough for light camping gear. Full-span flaperons, instead of conventional ailerons, gave the Kitfox "great short-field capability," according to its owner. Folding wings let you trailer it home so you can forget about paying for a hangar. And as I sat in it, I could not believe the incredible visibility. Then I found out the Kitfox is manufactured only about 35 miles from where we live, just north of Boise, Idaho. Not only that, one of my fellow officers at the Idaho Aviation Association built and flies one. We don't want to build our own, but since 2009, Kitfox has been selling factory-built aircraft in addition to the kits. I decided to learn more.
Kitfox Company & History
Kitfox is no newcomer to aircraft design and manufacturing. The Kitfox first appeared at Oshkosh way back in 1984 and has been a steady seller with numerous different models and more than 5,000 airplanes built and flying. The company began in Boise, Idaho, as Denney Aerocraft, and the airplane evolved from the original Model 1 through Models 2, 3,4, and Classic 4, making small improvements all along the way.
In 1992, the design and rights were acquired by Skystar Aircraft. They immediately began work on an all-new Kitfox design, the Series 5, a larger aircraft that added a greater useful load, certified engine, more cabin space and larger cargo capacity to the aircraft's other attributes. The Series 5 was offered in both tailwheel (Outback/Safari) versions and tricycle (Vixen/Voyager) versions and enjoyed strong sales.
John McBean worked for Skystar in sales and as a demo pilot. In 1999 the company went through an employee buyout. The following year, Skystar announced the next evolutions of its aircraft, first the Series 6, followed by the Series 7.
Financial troubles followed in late 2005 but by spring of 2006 McBean and his wife Debra had purchased the company. They relocated operations to nearby Homedale Airport (S66), on the southwest bank of the Snake River, about 30 miles southwest of Boise.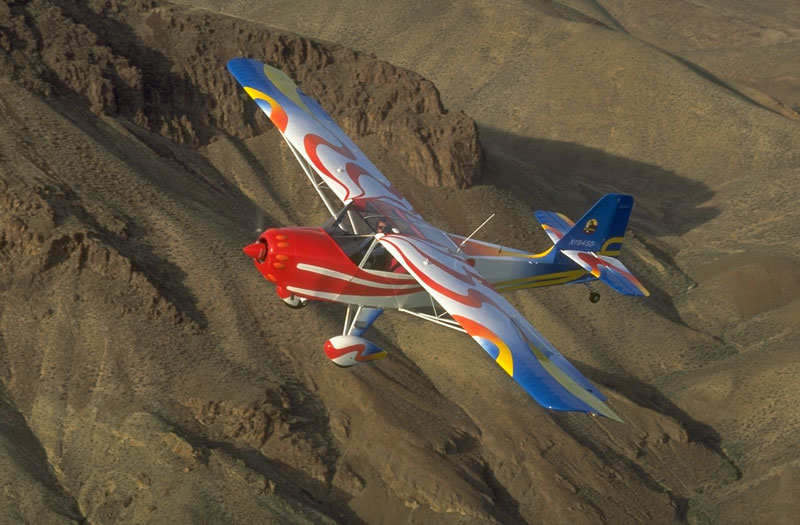 What is a Kitfox?
Glance at the Kitfox and you'll see a conventional welded-tube structure covered with fabric and side-by-side seating. Take a second look and you'll notice several exceptional features: expansive clear plastic doors, a glass roof, a huge baggage compartment, and full-span flaperons in place of conventional ailerons.
Series 7 Kit Plane
The Kitfox S7 Super Sport employs the Rotax 914 turbocharged engine and boasts good cruise speeds, useful loads up to 800 pounds, 700-mile range, and 25,000-foot service ceiling. It can also be equipped with other engines. The aircraft is Sport Plane compliant and can be operated without an FAA medical certificate. Flight control improvements include a reduction in both landing speed and aileron-induced yaw, a larger elevator, and new manual-control trim system that strengthens pitch stability and authority. Convertible landing gear (takes about half a day to switch) and folding wings (takes minutes) are standard. Most Series 7 improvements can be retrofitted to the Series 5 and 6 aircraft. An interesting option concerns the cowling: you can build it with the normal, smooth cowling, or a round cowling that hearkens back to the look of the classic Cessna 195.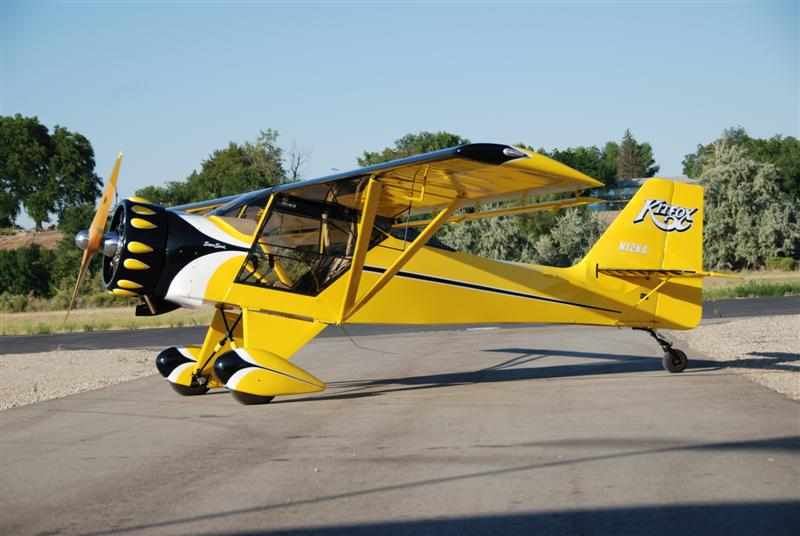 Each kit comes with a complete assembly manual. Built from 4130 Chromoly steel utilizing Lincoln welding equipment (which Boeing uses) and oil-treated on the interior for corrosion protection, a Kitfox has never suffered a reported in-flight frame failure. Bends, cuts, and holes are pre-prepared for faster build times. Every part, even zip-ties and safety wire, is hand-pulled, bagged, and tagged, boxed, staged, and shipped with the kit. Technical support, parts and accessories are always readily available. Base price for the firewall-back kit is $21,990. You can also order the Kitfox Classic 4 (special order only).
Factory-Built Kitfox
In 2009, Kitfox announced a factory-built version of the kit airplane, the Kitfox Light Sport SLSA, also with the convertible landing gear and folding wings. McBean wanted to produce a fly-away LSA at a price point around $100,000 and the base price for the Kitfox LSA is $95,995. Standard avionics include just a radio, but a glass panel is available. Also standard are an AOA system, 4-point lap and shoulder harnesses, one-piece acrylic windshield, Rotax 912 ULS 100-HP engine, ground-adjustable 3-blade composite prop, gravity-feed 27-gallon fuel system, and much more. Although it meets the 1,320-pound LSA weight requirement, the factory-built Kitfox has essentially the same structure as the well-regarded kit aircraft. Extensive use of fabric helps keep the weight down, as do the clear plastic doors and skylight. LSA-compliant means the pilot also does not need an FAA medical certificate to operate the aircraft.
So what's the factory-built LSA like?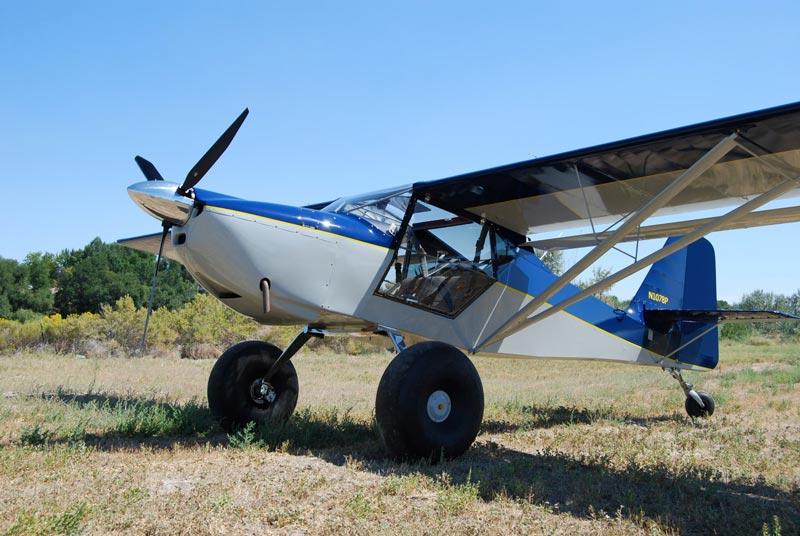 Getting into the Kitfox is like getting into any small airplane, a bit of a stretch, but the doors are wider than on the Cub. Indeed, a well-regarded pilot in North Idaho with a prosthetic leg told Kitfox owner Don McIntosh, who writes about his plane below, that the Kitfox 7 is the easiest airplane to get in and out of that he has been in. The seats are comfortable but they don't slide forward. Instead, you use a lever mounted on the center cockpit tunnel to move the rudder pedals forward or back, according to the length of your legs. Do this before you put on your seatbelt. Engine controls are mounted low on the center console and trim is electric. Instead of a moving trim surface, the Kitfox trim system changes the angle of attack of the horizontal stabilizer through a jackscrew arrangement, as with the Mooney M20 series. The flaperons are adjusted via an easily-reachable lever between the seats. A push-pull tube, rather than cables, is employed for the elevator, while the rudder uses conventional cables. Flaperons are connected directly to the control sticks with a lever system that minimizes adverse yaw.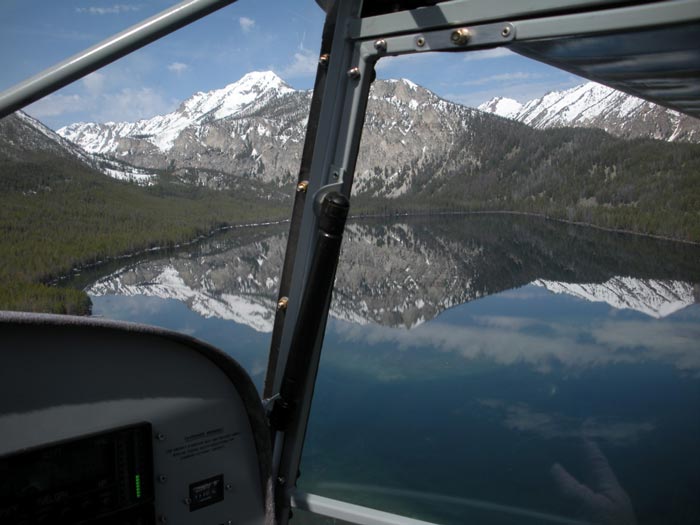 At around 5,000 RPM on the Rotax 912, the airplane will cruise around 120 MPH TAS and consume about 4–5 GPH. The generous 150-pound baggage capacity is plenty for light backcountry camping. And as you fly over those gorgeous vistas, you'll enjoy unparalleled visibility, almost like a helicopter. The big windshield, two clear doors and giant skylight that extends way behind you will let you see it all, including traffic. Panel-mounted eyeball vents keep you cool, or you can fly with the doors open (or even off completely); they're held open via gas shocks.
For better backcountry handling, the Kitfox has 6.00 X 6 tires instead of the standard 5.00 X 5 on other LSAs. With the tailwheel, forward visibility is somewhat blocked, but you can look to the side of the glareshield and get a good view ahead. (Optional larger Alaskan Tundra tires are available.)
Speaking of the backcountry, the Kitfox can take off and land in very short distances. Exact distances depend on pilot proficiency, payload, and which power plant, prop and pitch settings are used, but generally speaking, 250–290 feet is a good estimate. McBean, when light and solo, has gotten off the ground in less than 200 feet. Their new STI wing can get the plane off the ground in about half the distance of the stock S7 Super Sport, but it also gives up speed at cruise.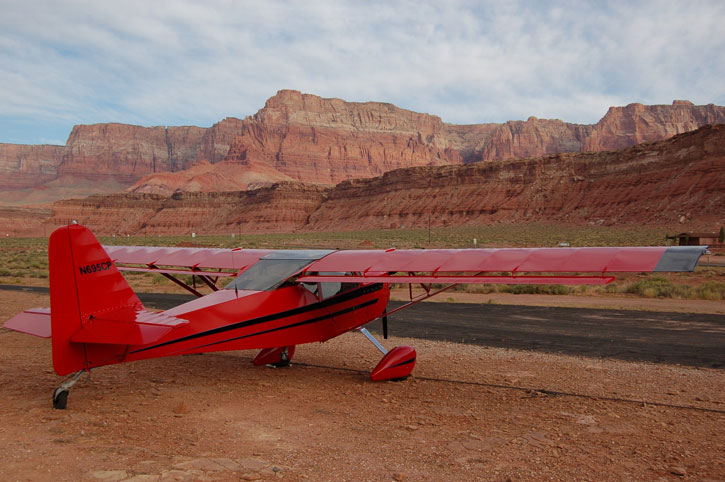 Inside and out, overall workmanship is excellent. When I wondered about flying it in the mountains or on long cross-country trips, McBean told me he's flown his Kitfox all over the Idaho backcountry and to the Bahamas twice, all the way from Idaho.
And the latest news from Kitfox is that in early January 2016, the company installed a 180-HP Titan X340 engine in one of its aircraft. The new installation is still being tested, but the company reports a cruise climb of 2,500 FPM and hopes to achieve a best-angle-of-climb rate of as much as 3,500 FPM. They have not yet tested top cruise speeds; stay tuned.
Building & Flying the Kitfox 7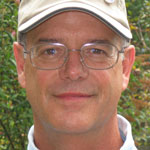 When I moved to Sandpoint, Idaho in 2002 I decided it was time to fulfill my dream of building my own airplane. At that time, I was not even aware of all the Idaho backcountry available here or how vibrant the aviation community was in this small town. In 2003 I got the opportunity to attend Oshkosh with a group from Spokane, Washington. Three cars and three airplanes headed off, meeting and camping along the way. I got a chance to physically see all the kit aircraft available at the time and gathered much information to bring home to study. I pretty much had decided on the Zenith STOL 701 as a doable, affordable project, but changed my mind once I matched its performance up against my other dream of flying to Alaska some day. I then narrowed it down to the Kitfox and the very sexy Glasair (Sportsman now) but the Glasair was two times the price, two times the build time, two times the insurance but really didn't have that much over the Kitfox, and definitely would not fit into the LSA category like the Kitfox would if I decided to register it that way.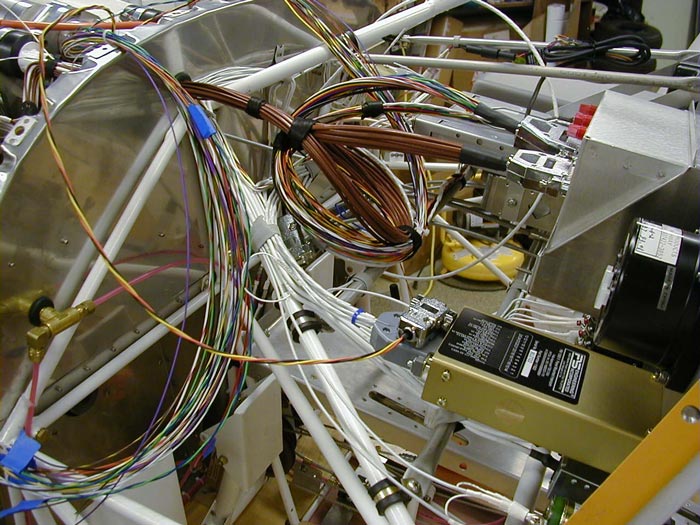 Even though I am a Civil Engineer and had been involved with major commercial construction projects around the western U.S., I had never done anything like building an airplane. I ended up doing all the work myself, building my Kitfox 7 from assembly of the kit, and then everything else, including everything from wiring, engine installation, fuel system, fabric covering and painting. I was actually a low-time single engine pilot with about three-quarters of my roughly 200 total hours in gliders. Back when I started, I could rent a glider for about $10 an hour total, including instructor and aero tow to 3,000 feet. So when I got the Kitfox kit, I hadn't flown anything but gliders for the previous 13 years!
I actually flew current Kitfox company owner John McBean's personal Kitfox for a trial flight because Skystar didn't have a demo plane at the time.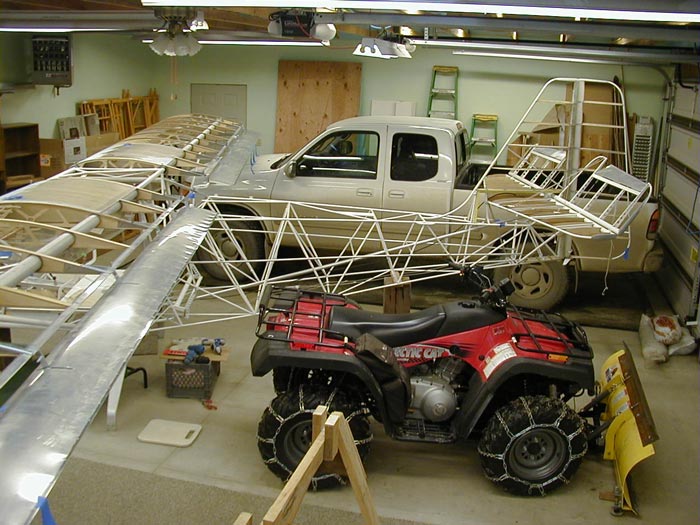 John was very helpful during the purchase phase even though he wasn't at that time employed by Skystar. There is nothing hard about building a Kitfox, but it may involve a couple more systems than some other kits. With the Kitfox, there is structural epoxy, aluminum cutting and drilling, bondo filling, woodwork and fabric covering. Building an all-aluminum plane eliminates several of these. Building any plane is a real project and what it takes mostly is a commitment of time with a true drive to finish and fly it. I can see now after going through the build process why there are so many airplane projects that don't get completed. You also get on a first-name basis with the good folks at Aircraft Spruce, Kitfox, and your local UPS delivery man because there is always one different bolt, six more inches of something, or two more drill bits of some size that you forgot in yesterday's order.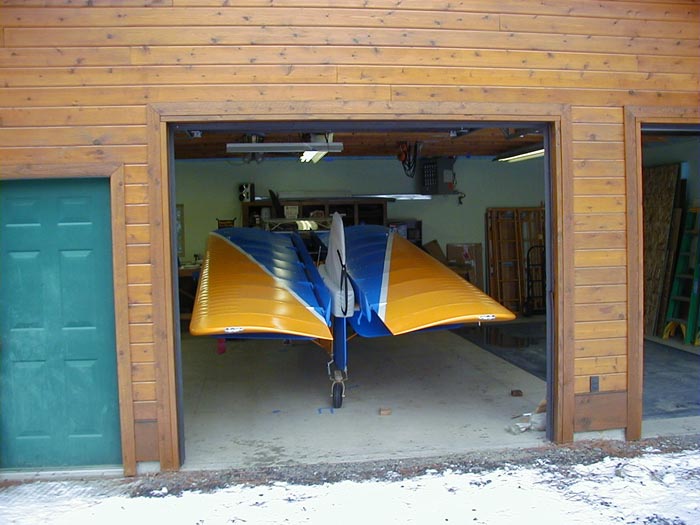 The Kitfox comes either conventional (taildragger) or tricycle-gear and is configured for both, and appears easy to convert between. The fuselage and tail feathers come totally welded out of 4130 tube steel so the big work is done for you. I will say that every part in the kit needs a little something done to it such as sanding, grinding, drilling, reaming, or varnishing so that is where time spent can vary vastly from builder to builder. I got the tri-gear with the idea of converting it to a tail dragger once I'd built up some hours flying again. Somewhere partway into the build, I decided to just pass the nose wheel idea and go tail dragger since that was what I really wanted for a final airplane. That meant I had to go get a tail wheel endorsement which, if nothing else, got me tuned up again in a plane with a fan out front just before I got the Kitfox flying.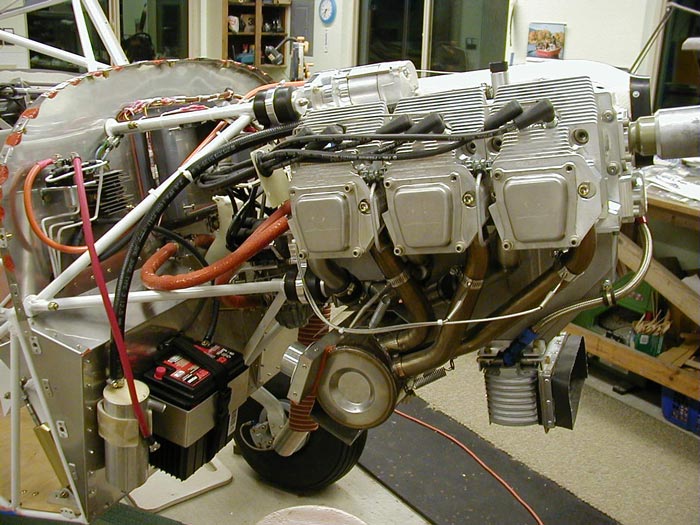 I went with the Jabiru 3300, 6 cylinder, 120 HP engine in lieu of the Rotax 912. I did buy the Jabiru engine and cowling through John McBean and Kitfox even though he likes the Rotax and maintains more support for it. My main reason was I just wasn't an engine guy and that Rotax is just a very complex piece of machinery. I also didn't like the way it sounded. OK, I just didn't care for that engine! I can't tell you how many times people have come up to me and said, "Wow, what engine do you have in there? That isn't a Rotax – that really sounds cool!" Later on, after flying to Johnson Creek a couple times, I added a HacMan needle valve assembly that gives some mixture control over the altitude-compensating Bing carburetor. Flying up at 10,000 feet over the mountain tops and then down into the valleys at 5,000 feet, the CHTs were running way cool and then warm again. The Rotax has the same Bing carburetors but has two of them to keep happy and in sync.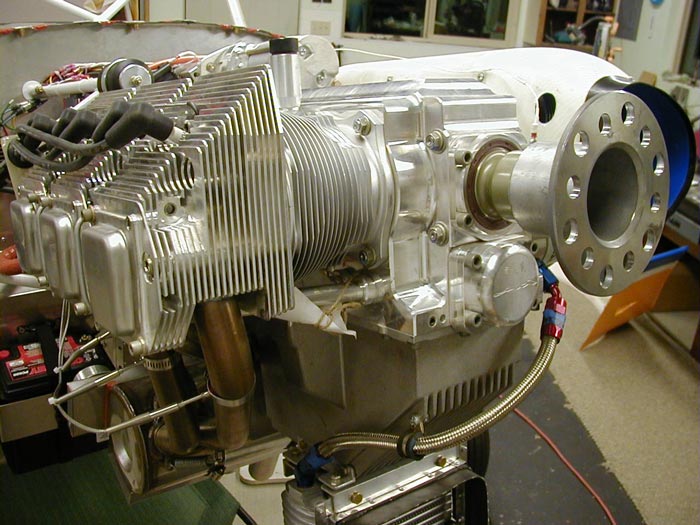 For a prop, I decided on the Sensenich ground-adjustable composite prop that Sensenich designed specifically for the Jabiru engine. A ground-adjustable prop seemed like a good idea because with not that many Kitfox/Jabiru combinations flying, no one could advise me with conviction as to which prop with which pitch was exactly what I needed. I acquired the prop through Kitfox also and it didn't cost any more than buying direct. Then I upsized the tires. The 6.00 x 600 mains that came with the kit would work, but they just didn't look right on a taildragger so the 8.50 x 600s seemed good. Then I needed a tailwheel (since I didn't get one with the tri-gear kit) so I bought an Alaskan Bushwheel, againthrough Kitfox on their recommendation. I took the two-day Polyfiber fabric covering/painting course given by Spencer Aircraft over in Oregon to get the confidence for this task and borrowed one of the two-turbine HVLP sprayers so I could breathe fresh air while painting.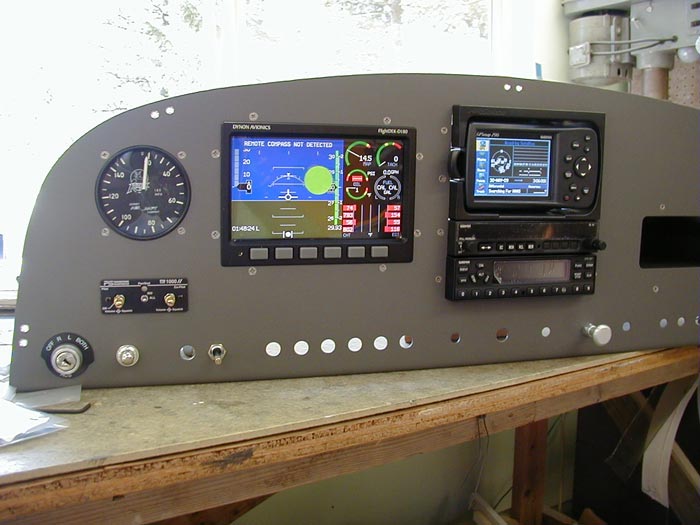 For avionics, I chose the Dynon D-180, a Garmin 296 GPS, Garmin SL-40 comm radio and the Garmin GTX 327 transponder. Then, even though not required, I added a round airspeed indicator in case everything goes dark unexpectedly. I recently upgraded the GPS to the Garmin 796 mostly for the bigger screen and it would fit horizontally where the 296 was.
All in all, it took me a little over four years and about 2,500 hours to finish everything and have a flying airplane. I justify this because I was working full time and was commuting three hours every day.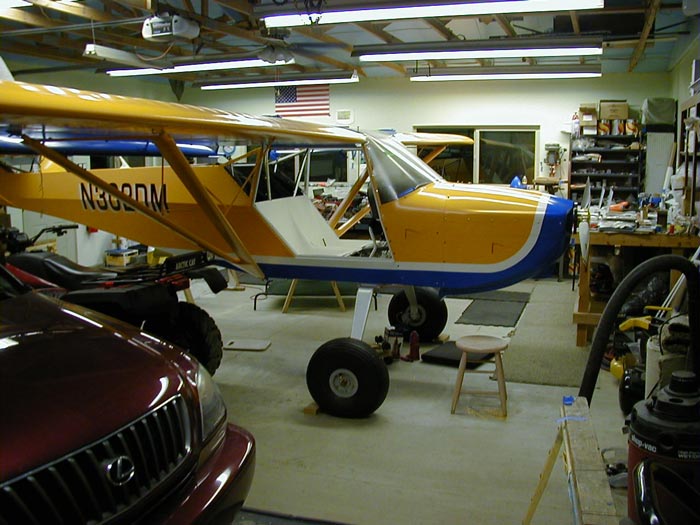 This meant out the door by 5:45 a.m. each day and home at 6:30 to 7 p.m., turn on the heat, dinner, and then in the garage no later than 8:00 or figure it is too late to get anything done. You can definitely get more done on a six-hour weekend day than you can in four separate two-hour nights. It can and has been done much faster, but I did enjoy the build project and figured I only had one chance at doing it my way. Some people like to make a race out of it and this was not important to me.
I really enjoy flying this machine too. For me at least, it is the best compromise there is. Any airplane you get will be a compromise based on your needs as to fast, slow, IFR, VFR, asphalt only or rough backcountry strips. This one isn't fast, but it will outrun the Carbon Cubs I fly with. I cruise at about 110 mph indicated which is usually around 120 mph TAS, burning 5 to 6 GPH. I burn only Avgas for several reasons – the Jabiru was designed to run on 100LL even though it will run on premium auto gas, and Avgas is still more readily available at airports, without having to carry gas cans and fill by hand – especially with the high wing tanks.
On bumpy days, you can definitely tell this is a light airplane with a big wing because you will get bounced around more than you will in your standard Cessna. The bubble doors give more width right where it is needed at the shoulders, in addition to giving visibility straight down.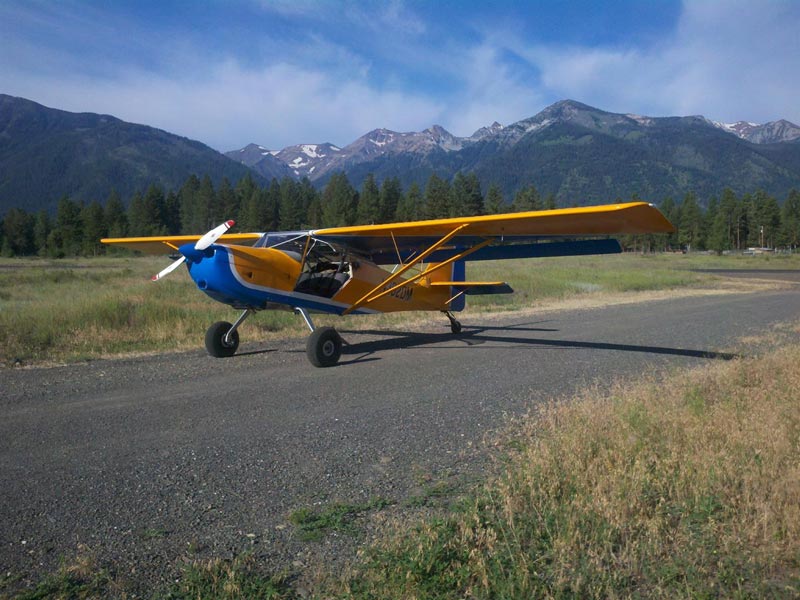 The Kitfox has three flap settings – none, half and full. The half setting is much more lift than drag, so don't expect it to slow you down much. I generally use the half-flap setting on takeoff because in a no-wind situation, the full length flaperons create too much drag to get started down the runway and kick up rocks, or worse yet with any wind at all, the airplane pops immediately off the ground and seems like you are going straight up at way too slow a speed. Don't ask me how I know this – but it is a very forgiving airplane! I generally give just a little gradual forward pressure on the stick to get the tail up and keep the mains on the ground for a few seconds before easing back and lifting off. I have never had any issues with crosswinds but use 12–13 knots as a max.
Cruise is pretty much hands-off, but it does take coordinated rudders for turns of any kind. Rolls on a point are surprisingly fast stop-to-stop, but these slowed down a bit and take more stick pressure when I added VGs to the wing. The VGs didn't cost any cruise speed and only decreased the landing/stall speed by about 2 MPH, so if I could get them off now I might – but they sure do look neat!
The way the Kitfox flies depends on whether it is lightly or heavily loaded. It is a virtual "sports car" to fly by myself and chugs around as stable as a 172 when loaded up. The cargo bay is rated for 150 pounds but you can't get 150 pounds back there unless you are hauling gold bricks! Camping gear for two fills it up pretty fast. Kitfox does sell an optional cargo pod that looks really useful. I did add two fishing pole tubes extending into the rear of the fuselage which also allows for hauling a shovel or other long-handled tool for use at backcountry work parties.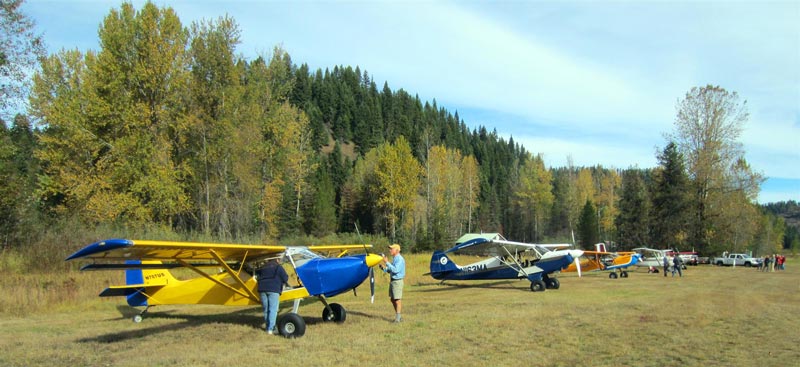 Landing characteristics depend a lot on loading also. Fully loaded, pattern at 80 MPH, reduce throttle, add flaps to 60, over the fence at 50 and it glides right down and touches at 37–40 just like a big airplane. Light with just me, it just doesn't want to come down! The flaperons create more lift than drag so slips are very effective and used on most landings. Staying high and making the field is probably the glider pilot part of me I can't shake. The airplane slips great no matter what the flaperon setting is. I have forgotten to warn a few passengers about slips and they have about jumped out their door when they are suddenly looking out my door seeing the runway coming up at them with the nose off at about a 40 degree angle and the airplane is rumbling and shaking! I generally like wheel landings better and agree with Wolfgang Langewiesche, who wrote in Stick and Rudder in 1944 that you can land just as short with a wheel landing as you can with a 3-point or "full stall" landing. Don't get me wrong, this airplane does great 3-point landings but to make them perfect every time, you can float a long way down a short backcountry strip. With the big tires and spring gear you can get a launching bounce if you force it down too early with either style. On backcountry strips, I just prefer the steeper slip over the trees and decisiveness of the touchdown point with use of the strong independent brakes on both mains. To me, lightly loaded and at the full flaperon setting, the airplane feels "floaty" as you nose up to slow down. There is never a wing drop in a stall and it just gives a slight shudder and then basically parachutes down straight ahead.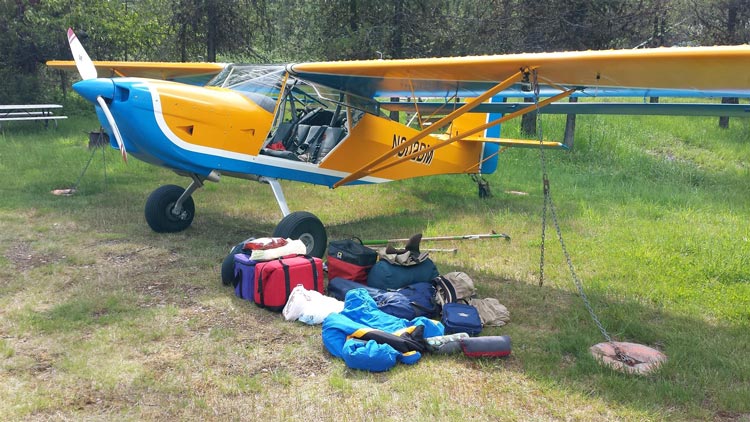 I didn't buy the airplane for long trips so I have been over the Cascade Mountain Range to Arlington, Washington and down to northern Utah, making the longest trip about five hours. I have been to most of the Salmon River and Hells Canyon strips in Idaho, but there are still a few I believe are above my pay grade. Western Montana strips and Eastern Washington strips have seen us many times. Day trips and overnight camping/fishing trips are what it's about. I did the complete build in my 3-car garage and have never folded the wings since getting the completed airplane to the airport, where I keep it in a hangar.
Since I was the builder of the plane I qualified for and received the Repairman Certificate when I registered it which allows me to do all the work on my airplane including the annual inspection. I just finished building a set of Zenair amphibious floats but don't have them on the airplane yet, so that is the next unwritten chapter. As I said above, the Kitfox is a very versatile airplane and I have enjoyed all my 550 hours in it and don't know what I would enjoy any more than my Kitfox.
Featured Image by John McBean
About Co-Author Don McIntosh: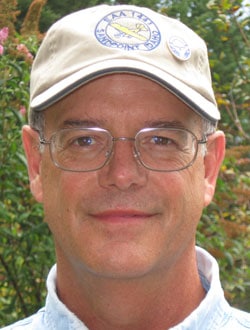 Don McIntosh was born in Santa Fe, New Mexico. He earned a degree in Structural Engineering at the University of Wyoming. During his career he served as a structural engineer on major construction projects all over the western United States. He now enjoys living in the forest in northern Idaho, skiing and flying his Kitfox. He serves on the Board of Directors of the Idaho Aviation Association.